[vc_row][vc_column width="1/2″][vc_column_text]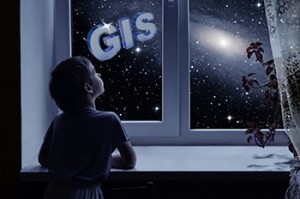 [/vc_column_text][/vc_column][vc_column width="1/2″][vc_column_text]Geographic Information Systems, GIS, is emerging as a hot tech career field. One that allows for visualizing, analyzing and interpreting data while dissecting relationships, patterns, and trends.[/vc_column_text][/vc_column][/vc_row][vc_row][vc_column][vc_column_text]Almost every industry can benefit from this technology, using geography to solve real problems in real time.
The power of mapping
When one thinks of geographical mapping, Uber comes to mind. Instead of placing a phone call and waiting for a cab – press a button, dispatch a driver, watch his/her progress on-route and be delivered to your destination while credit card payment is automatic.
"Uber is transforming an entire industry with spatial technology," said Steve Ressler, CEO of the GovLoop knowledge network for public sector workers.
We readily accept the power of GIS for finding the nearest Starbucks or southbound freeway ramp. It's time to take a closer look at its power. Pioneers are incorporating GIS systems into enterprise applications like CRM and business intelligence to improve decision making.
GIS can improve efficiency, communication, record keeping, take patterns emerging from disasters or disease. Governments are solving present-day problems such as positioning security and protecting high-level officials.
It can target your market. Together with analytics and modeling performance, GM utilizes the technology. Not only between dealerships but local demographics of each –  enabling them to determine customers who actually buy new cars as opposed to drive cars to their end of life. Thus, targeting and minimizing their advertising dollars.
Now in the cloud, programmers can write useful applications for virtually any device – Android SDK, iOS SDK, macOS SDK and .NET SDK.
[/vc_column_text][/vc_column][/vc_row][vc_row][vc_column][vc_column_text]Millennium recruiters achieve certification through TechServe Alliance, ensuring they are at the cutting edge of technical recruiting. Their advanced knowledge and mastery of industry trends, employment law and recruiting best practices guide every tenet of service philosophy.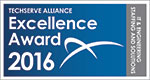 Millennium Consulting is proud to be recognized as a staffing industry leader in the 2016 TechServe Alliance Excellence Aw
[/vc_column_text][/vc_column][/vc_row][vc_row][vc_column][/vc_column][/vc_row]