[vc_row][vc_column width="1/2″][vc_column_text]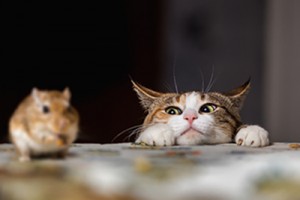 [/vc_column_text][/vc_column][vc_column width="1/2″][vc_column_text]Prize technology talent doesn't stay idle long. It's said they only last on the market for about 10 days, long before an in-house hiring manager gets wind.[/vc_column_text][/vc_column][/vc_row][vc_row][vc_column][vc_column_text]
So how do you snap up the best people before your competition does? Chances improve by leaps and bounds when you retain a specialized recruiter. Someone who understands exactly what talent you need and knows where and how to find him/her.
A good relationship with a top-notch recruiting firm puts you in the position to act fast. High retention rates are the lifeblood of their business, thus assuring strong attention is paid to providing qualified top-notch people. They make it their business to be aware of your corporate culture and the psychology of an effective team fit.
Once you have a good potential hire, keep them busy coming back for subsequent interviews. They'll be impressed when you move fast.  Remember it's not only about you wanting them, you want them to be eager to join your team.
[/vc_column_text][/vc_column][/vc_row][vc_row][vc_column][vc_column_text]Millennium recruiters achieve certification through TechServe Alliance, ensuring they are at the cutting edge of technical recruiting. Their advanced knowledge and mastery of industry trends, employment law and recruiting best practices guide every tenet of service philosophy.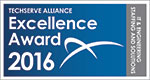 Millennium Consulting is proud to be recognized as a staffing industry leader in the 2016 TechServe Alliance Excellence Aw
[/vc_column_text][/vc_column][/vc_row][vc_row][vc_column][/vc_column][/vc_row]