[vc_row][vc_column width="1/2″][vc_column_text]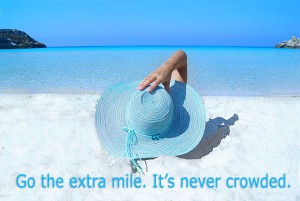 [/vc_column_text][/vc_column][vc_column width="1/2″][vc_column_text]
Change the world, now that's an overwhelming ​thought. When you think about it though, we do know that one small gesture can favorably affect the lives of many. It can change yours too. Like a stone cast into a lake, charitable deeds ripple.[/vc_column_text][/vc_column][/vc_row][vc_row][vc_column][vc_column_text]Doing for others makes you feel good and boosts self-esteem. There have been studies that reveal a positive affect on physical health as well. Some say it even helps depression.
The social connections are a huge benefit. Employers view it as a checkmark in the plus column. Volunteering can develop your skills and put you in touch with a circle of people whom you might never meet otherwise. ​After all, isn't life about people? People reach out and help, people create opportunities, people make you laugh, the list is endless.
Last, but certainly not least, Giving Back can reap business rewa​​rds. Have you heard of Tom's Shoes? When Blake Mycoskie traveled to South America he was surprised at how many children did not have shoes. He founded his company as a means of getting shoes for these little ones. His business model included the donation of one pair of shoes for each pair sold. ​Purchasing his shoes makes customers feel they are a part of something special and when surveyed, revealed they are likely to buy more because of it.
In an interview with The Business Insider, Mycoskie said "One thing that I think has become really clear is we didn't start a company with a mission, but we had a mission that turned into a company. "
​​The spectrum of benefits is vast when a company centers its message around helping others. Everything from attracting the best employees who take pride in the company they work for, to an incredible source of PR. Of course, genuinely giving back should never be self-serving but always selfless. Try it and begin to feel the inner joy it brings, but be warned, it may just be infectious!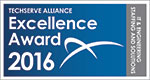 Millennium Consulting is proud to be recognized as a staffing industry leader in the 2016 TechServe Alliance Excellence Awards![/vc_column_text][/vc_column][/vc_row]