Our Blog
25 Reasons We've Had 25 Years of Success: 7. TechServe Alliance Membership
7. TechServe Alliance Membership
Millennium Consulting is proud to be a long-standing member of TechServe Alliance, "the premier IT & engineering staffing association dedicated to advancing excellence and ethics within the IT & engineering staffing and solutions industry" (TechServe Alliance, 2021). To underscore our unwavering commitment to professional excellence, our account executives and recruiters pursue professional certification through TechServe Alliance. This certification is a rigorous, challenging benchmark for industry excellence. It is the only professional certification covering best practices in IT staffing operations and legal compliance.
In addition to our membership and certifications, our CEO Paul Hansen is a current board member. He has also previously served as President, Chairman of the Board, and on TechServe's Legal and Legislative Committee.
As an active member of TechServe Alliance, Millennium Consulting and all our employees adhere to their strict code of ethical Business Principles:
DO adhere to the tenet of equal opportunity for all regardless of race, religion, color, sex, creed, age, marital status, sexual orientation or national origin.
DO abide by all applicable international, federal, state and local laws with regard to the operation of their businesses.
DO NOT engage in illegal restraint of trade, unfair competition or violation of anti-trust laws.
DO promote free and fair competition among members.
DO NOT defame clients, consultants or competitors.
DO preserve all proprietary information relating to the business of their clients.
DO actively avoid misrepresenting a consultant's skills or experience.
DO NOT misrepresent a consultant's pay rate, contract terms, assignment duration, or other subjects pertinent to the business relationship.
DO NOT have unreasonable non-competition clauses or unfairly prevent a consultant from pursuing other opportunities.
DO refrain from soliciting employees of their own active clients.
DO NOT induce consultants to breach or improperly interfere with a contractual relationship.
DO have a clear policy for payment of consulting, marketing and recruiting personnel.
DO comply with clients' established business practices including those policies relating to gifts and gratuities to client employees (TechServe Alliance, 2021).
For more information on this great organization and to check out their excellent resources, head to TechServeAlliance.org.
References:
"Staffing Association │IT & Engineering Staffing │TechServe Alliance." About TechServe Alliance | TechServe Alliance, www.techservealliance.org/About/About-TechServe-Alliance.
"Statement of Business Principles." Statement of Business Principles | TechServe Alliance, 2021, www.techservealliance.org/About/About-TechServe-Alliance/Statement-of-Business-Principles.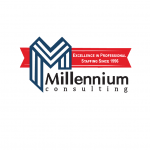 Author's Bio
For 25 years, Millennium Consulting has been a leader in professional staffing. Today, Millennium caters to a diversified portfolio of market-leading customers. Since its establishment, Millennium has relentlessly focused on unwavering integrity while perfecting the recruitment of subject matter experts for complex, mission critical projects. Our approach remains unchanged: Sweeping analysis of our clients' staffing initiatives and organizational culture, combined with a personal approach to long-term relationship building to identify the most impactful talent.