Take Your Career To The Next Level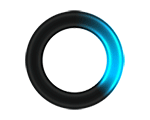 Desktop Support Engineer
Cambridge, MA - Added Jul 12, 2021
Full Description:
Desktop Support Engineer
Description:
6 months.
Responsibilities:
Troubleshooting, break-and-fix, and maintenance for hardware/software
Setup, maintenance, and administration of lab computer devices and related computing
Support lab computers and instruments including troubleshooting and diagnostics
Support lab IT environment including software, hardware, and configurations
Provide onsite and direct customer support
Install, configure, and upgrade computer hardware and software
Write training manuals and knowledge-based articles
Train end users on software as needed
Install computer peripherals and desk setups
Support user and office moves
Skills & Experience:
At least 5 years of experience in an IT technician position providing on-site support
Extensive knowledge working with different operating systems specializing in Windows 10 & Windows 7, including deployment and imaging
Knowledge of laboratory equipment, instrumentation, and terminology
Knowledge of Active Directory
Experience with remote access (VPN)
Experience using/troubleshooting Microsoft Office Suite (Word/Excel/PowerPoint/Outlook), Visio, and other O365 Software
Experience working with networked printers
Excellent problem solving, analytical, and decision-making abilities, including independently understanding user requirements, troubleshooting technical issues, successfully resolving issues and challenges, and developing creative solutions for process improvement
Good understanding of networking and cable patching
Customer service skills, including verbal and written communication, issue resolution, training
Mac OS knowledge a plus
For 25 years, Millennium Consulting has been a leader in professional staffing. Today, Millennium caters to a diversified portfolio of market-leading customers. Since its establishment, Millennium has relentlessly focused on unwavering integrity while perfecting the recruitment of subject matter experts for complex, mission critical projects. Our approach remains unchanged: Sweeping analysis of our clients' staffing initiatives and organizational culture, combined with a personal approach to long-term relationship building to identify the most impactful talent.
www.millennium-consulting.com
www.linkedin.com/company/millennium-consulting/
Millennium Consulting, Inc. is an Equal Opportunity Employer (EOE). Qualified applicants are considered for employment without regard to age, race, sex, religion, national origin, sexual orientation, disability, or veteran status.
Apply for Desktop Support Engineer
Fill out the form below to submit information for this opportunity. Please upload your resume as a doc, pdf, rtf or txt file. Your information will be processed as soon as possible.
Start with Millennium.
The next phase of your Professional career starts here. Search our latest jobs and upload your resume. Get started:
Step 1 – Search our jobs listing below.
Step 2 – Upload your resume (.doc and .pdf formats are preferred).
Step 3 – Fill in all required fields. Click "Submit."
Step 4 – Congratulations! Your resume has been submitted to the Millennium team!