Take Your Career To The Next Level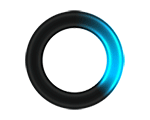 Health Communications Manager
Providence, RI - Added Jul 7, 2021
Full Description:
Health Communications Manager
Description:
21 months.
Responsibilities :
Research services and overseeing design, development, implementation, and evaluation of grassroots, community-led health promotion and disease-prevention communications campaigns and strategies
Lead and supervise the progress and performance of a Communications Specialist
Serve as liaison to internal personnel and outside communications and marketing vendors
Develop, maintain, and evaluate overarching communications plan, improve and maintain website content, and develop and manage marketing and outreach materials that support and promote specific projects and events
Assist in the development and delivery of communications-related trainings and oversee maintenance of calendar of trainings for staff
Oversee the execution and editorial review of a bi-monthly newsletter for stakeholders to help facilitate training opportunities, funding opportunities, events, and other news relevant to partners
Attend community-based events to help build support beyond stakeholders
Public relations including networking, interviews, photography, material distribution, etc.
Plan an annual media event, developing social media messaging, promoting event participation, etc.
Research and implement evidence-based public health communications strategies and messaging
Ensure quality and consistency in writing style guide, website, social media, and graphic standards
Skills & Experience:
Master's Degree or other advanced degree in Marketing, Communications, Public Health, Public Administration, Business Administration, one of the Social Sciences, or related field
Professional experience working in Public Relations, Communications, and/or Social Marketing related to healthcare, public health, social sciences, health equity, and/or social determinants of health campaigns
Experience in a leadership or supervisory position
Outstanding written and verbal communication skills, including health literacy applications
Excellent proofing/editing skills
Ability to research, develop, implement, and evaluate evidence-based public health communication campaigns
Experience in execution of social media strategies and moderating content
Experience developing presentations and written reports
Skilled with the Microsoft Office suite
Proficiency using virtual meeting platforms and electronic file sharing
Basic design/desktop publishing skills
Fundamental understanding of paid advertising channels and media markets
Project management skills
Understanding of data display, interpretation
Basic understanding of program evaluation
Strong organizational and time-management skills
Ability to manage multiple projects and deadlines
Ability to work evenings/weekends as needed for public events, special events, or projects
For 25 years, Millennium Consulting has been a leader in professional staffing. Today, Millennium caters to a diversified portfolio of market-leading customers. Since its establishment, Millennium has relentlessly focused on unwavering integrity while perfecting the recruitment of subject matter experts for complex, mission critical projects. Our approach remains unchanged: Sweeping analysis of our clients' staffing initiatives and organizational culture, combined with a personal approach to long-term relationship building to identify the most impactful talent.
www.millennium-consulting.com
www.linkedin.com/company/millennium-consulting/
Millennium Consulting, Inc. is an Equal Opportunity Employer (EOE). Qualified applicants are considered for employment without regard to age, race, sex, religion, national origin, sexual orientation, disability, or veteran status.
Apply for Health Communications Manager
Fill out the form below to submit information for this opportunity. Please upload your resume as a doc, pdf, rtf or txt file. Your information will be processed as soon as possible.
Start with Millennium.
The next phase of your Professional career starts here. Search our latest jobs and upload your resume. Get started:
Step 1 – Search our jobs listing below.
Step 2 – Upload your resume (.doc and .pdf formats are preferred).
Step 3 – Fill in all required fields. Click "Submit."
Step 4 – Congratulations! Your resume has been submitted to the Millennium team!