Take Your Career To The Next Level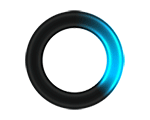 Contract Specialist - Sponsored Programs
Boston, MA - Added Jun 14, 2021
Full Description:
Contract Specialist
Description:
Direct Hire.
Responsibilities:
Provide expert knowledge and support in niche areas of research administration and contracting
Serve as subject matter expert on federal and non-federal contracting regulations, negotiations, and best practices
Engage with systems and processes supporting the life cycle of an agreement
Ensure department keeps tabs on the related compliance landscape and topics such as NIST 800-171 and CMMC
Ongoing development and maintenance of guidance materials and training related to federal and non-federal contracting at the proposal and agreement stages
Mentor and train others in the department to grow and support the contracting process
Serve as departmental point of contact
Work in partnership with staff, researchers, and administrators to support RFP review, agreement review, and acceptance process
Drive the development and implementation of up-to-date efficient processes and procedures
Negotiate contracts
Skills & Experience:
Bachelor's degree or higher
At least 5 years of relevant professional experience in research administration
Extensive knowledge of Federal guidelines supporting higher education activities
Knowledge of Code of Federal Regulations, Federal Acquisition Regulation, Uniform Guidance, sponsor-specific policies, intellectual property policy, conflict of interest, publication rights, application of indirect cost rates, and other sophisticated concepts in research administration.
Remain up to date on compliance regulations in all areas of research administration
Maintain knowledge of and ability to interpret and apply sponsor, institutional, and departmental policies
Ability to prioritize high volume and complex transactions
Experience with all types of award mechanisms, including grants, contracts, subcontracts, cooperative agreements
Ability to interpret policy for others and support development of skills
Strong organization and communication skills
Higher Ed experience a huge plus
For 25 years, Millennium Consulting has been a leader in professional staffing. Today, Millennium caters to a diversified portfolio of market-leading customers. Since its establishment, Millennium has relentlessly focused on unwavering integrity while perfecting the recruitment of subject matter experts for complex, mission critical projects. Our approach remains unchanged: Sweeping analysis of our clients' staffing initiatives and organizational culture, combined with a personal approach to long-term relationship building to identify the most impactful talent.
www.millennium-consulting.com
www.linkedin.com/company/millennium-consulting/
Millennium Consulting, Inc. is an Equal Opportunity Employer (EOE). Qualified applicants are considered for employment without regard to age, race, sex, religion, national origin, sexual orientation, disability, or veteran status.
Apply for Contract Specialist - Sponsored Programs
Fill out the form below to submit information for this opportunity. Please upload your resume as a doc, pdf, rtf or txt file. Your information will be processed as soon as possible.
Start with Millennium.
The next phase of your Professional career starts here. Search our latest jobs and upload your resume. Get started:
Step 1 – Search our jobs listing below.
Step 2 – Upload your resume (.doc and .pdf formats are preferred).
Step 3 – Fill in all required fields. Click "Submit."
Step 4 – Congratulations! Your resume has been submitted to the Millennium team!