Take Your Career To The Next Level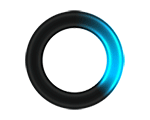 Security Analyst
Smithfield, RI - Added Jun 11, 2021
Full Description:
Security Analyst
Description:
Direct Hire.
Responsibilities:
Support security incident responses and investigations, run forensics tools, conduct recovery procedures and event documentation and reporting
Help with completion of penetration tests, vulnerability assessments, information security assessments, and vendor SSAE 16 reviews
Supervise remediation and tracking of identified deficiencies through security audits and assessments
Operate as internal information security advisor and SME on various projects
Remain up to date with most current information security and risk management knowledge, including new and emerging threats, vulnerabilities, and technologies
Stay current with information security regulations including GLBA, FFIEC, Sarbanes-Oxley, and various state information security and privacy laws
Skills & Experience:
Bachelor's Degree in engineering, computer science, or related field
At least 5 years of experience in a similar information security/risk management role
Familiarity with LAN/WAN communications, TCP/IP, and network hardware (Check Point firewalls, Cisco routers and switches)
Experience with incident response and malware analysis
Experience deploying and supporting VPN technologies
Experience with information security and enterprise security risk management programs
Strong experience with security principles and best practices
Experience with endpoint security (hard drive encryption, mobile security, VPN, anti-malware, anti-virus, HIDS)
Outstanding troubleshooting and problem-solving skills
Strong written, verbal, and interpersonal communication skills
Self-motivated with ability to independently bring projects to successful closure
On-call availability and some travel may be necessary
Security certifications a huge plus
For 25 years, Millennium Consulting has been a leader in professional staffing. Today, Millennium caters to a diversified portfolio of market-leading customers. Since its establishment, Millennium has relentlessly focused on unwavering integrity while perfecting the recruitment of subject matter experts for complex, mission critical projects. Our approach remains unchanged: Sweeping analysis of our clients' staffing initiatives and organizational culture, combined with a personal approach to long-term relationship building to identify the most impactful talent.
www.millennium-consulting.com
www.linkedin.com/company/millennium-consulting/
Millennium Consulting, Inc. is an Equal Opportunity Employer (EOE). Qualified applicants are considered for employment without regard to age, race, sex, religion, national origin, sexual orientation, disability, or veteran status.
Apply for Security Analyst
Fill out the form below to submit information for this opportunity. Please upload your resume as a doc, pdf, rtf or txt file. Your information will be processed as soon as possible.
Start with Millennium.
The next phase of your Professional career starts here. Search our latest jobs and upload your resume. Get started:
Step 1 – Search our jobs listing below.
Step 2 – Upload your resume (.doc and .pdf formats are preferred).
Step 3 – Fill in all required fields. Click "Submit."
Step 4 – Congratulations! Your resume has been submitted to the Millennium team!