Take Your Career To The Next Level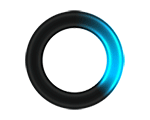 Lead Integration Developer - Data & Applications
Boston, MA - Added May 26, 2021
Full Description:
Lead Integration Developer – Data & Applications
Description:
Direct hire.
Responsibilities:
Lead and carry out analysis, design, development, release, and operational support of integrations and integration platform components
Provide expertise and direction for development of complex, enterprise-wide integration solutions, primarily using SnapLogic as the integration platform
Work on multiple projects as leader and/or SME
Work on complex projects across multiple technical areas and business segments
Contribute to definition and evolution of development and release processes
Support existing integrations
Mentor and provide direction for junior staff
Skills & Experience:
Bachelor degree in Information Systems, Computer Science, or related field
At least 8 years of relevant IT experience leading development teams
In depth knowledge of data and application integration/middleware tools such as SnapLogic, Informatica, Webmethods, SSIS, Tibco, etc.
Strong knowledge of EAI, SOA, ESB, Web Services, Messaging Services, API Management, and related integration concepts
Familiarity with cloud computing fundamentals (iPaaS, IaaS, SaaS, PaaS)
Experience manipulating databases and database objects, especially SQL and RDBMSs (Oracle, SQL Server, My SQL, AWS RDS)
Experience with fundamental programming concepts, frameworks, languages, and technologies including C#, .NET, Java, XML, JSON
Hands-on experience designing, implementing, and troubleshooting integration/ETL solutions using a wide variety of data sources and targets
Knowledge of Cloud Service Providers (Amazon Web Services, Microsoft Azure)
For 25 years, Millennium Consulting has been a leader in professional staffing. Today, Millennium caters to a diversified portfolio of market-leading customers. Since its establishment, Millennium has relentlessly focused on unwavering integrity while perfecting the recruitment of subject matter experts for complex, mission critical projects. Our approach remains unchanged: Sweeping analysis of our clients' staffing initiatives and organizational culture, combined with a personal approach to long-term relationship building to identify the most impactful talent.
www.millennium-consulting.com
www.linkedin.com/company/millennium-consulting/
Millennium Consulting, Inc. is an Equal Opportunity Employer (EOE). Qualified applicants are considered for employment without regard to age, race, sex, religion, national origin, sexual orientation, disability, or veteran status.
Apply for Lead Integration Developer - Data & Applications
Fill out the form below to submit information for this opportunity. Please upload your resume as a doc, pdf, rtf or txt file. Your information will be processed as soon as possible.
Start with Millennium.
The next phase of your Professional career starts here. Search our latest jobs and upload your resume. Get started:
Step 1 – Search our jobs listing below.
Step 2 – Upload your resume (.doc and .pdf formats are preferred).
Step 3 – Fill in all required fields. Click "Submit."
Step 4 – Congratulations! Your resume has been submitted to the Millennium team!