Take Your Career To The Next Level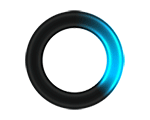 Application Development Manager
Norwich, CT - Added Apr 29, 2021
Full Description:
Application Development Manager
Description:
Direct hire. Remote until office reopens.
Responsibilities:
Provide day-to-day direction to a multi-functional staff
Develop enterprise-level application and standards-driven integration solutions including major enhancements, interfaces, functions, and features
Design, develop, and perform quality assurance per software standards, best practices, and business specifications
Oversee scheduling, technical direction, future planning and standard development practices
Develop and test project portfolio
Facilitate and report on activities and lifecycle of department projects
Manage Work Request portfolio and ensure disposition and resourcing of requests align with negotiated business priorities
Manage the Development and Testing staff
Ensure functional areas are staffed and trained appropriately to meet department and business needs
Make sure proper manual/automated controls are in place to safeguard information and financial assets
Establish quality standard for services and deliverables
Communicate with IT department and business leadership on program strategy, direction, progress, and material changes
Track key project milestones and recommend adjustments to Program Managers, Project Managers, or Directors
Manage resource and budget estimation along with appropriate due diligence of proposed IT projects
Provide guidance and report on scope of work definition, budget project documentation, resource allocation, execution, deployment and closure of projects
Hiring, scheduling, payroll, mentoring, and performance evaluations of staff
Set and implement standards of analysis, coding, naming conventions and system level documentation.
Coordinate creation and measurement of performance metrics
Design and implement software solutions in accordance with software and architecture standards and business requirements
Assist in the preparation of an operating and capital budget for the team
Foster and manage relationships with vendors, external resources, and key business stakeholders
Develop enterprise-level application and integration solutions including major enhancements, interfaces, functions and features
Provide expertise regarding the integration of applications across the business
Develop programming and development standards and procedures as well as programming architecture for code reuse
Act as an internal consultant, advocate, mentor and change agent
Financial analysis of technology solutions
Skills & Experience:
Bachelors' Degree in Computer Science, Business, Engineering, or related field
At least 6 years of related IT management experience
At least 4 years of experience managing a development team
Ability to create software that maps business functions
Ability to manage small, medium and large-scale integration projects from a system and software perspective
Knowledge of the Control Objectives for Information and related Technology (COBIT) and the Information Technology Infrastructure Library (ITIL)
Familiarity with Scrum and Agile development practices
Advanced knowledge of the system development lifecycle
Proven experience managing a team
Understanding of compliance regulations product development process, Object Oriented Programming, and financial principles
Excellent written and verbal communication skills
10% - 35% travel may be required for this position
For 25 years, Millennium Consulting has been a leader in professional staffing. Today, Millennium caters to a diversified portfolio of market-leading customers. Since its establishment, Millennium has relentlessly focused on unwavering integrity while perfecting the recruitment of subject matter experts for complex, mission critical projects. Our approach remains unchanged: Sweeping analysis of our clients' staffing initiatives and organizational culture, combined with a personal approach to long-term relationship building to identify the most impactful talent.
www.millennium-consulting.com
www.linkedin.com/company/millennium-consulting/
Millennium Consulting, Inc. is an Equal Opportunity Employer (EOE). Qualified applicants are considered for employment without regard to age, race, sex, religion, national origin, sexual orientation, disability, or veteran status.
Apply for Application Development Manager
Fill out the form below to submit information for this opportunity. Please upload your resume as a doc, pdf, rtf or txt file. Your information will be processed as soon as possible.
Start with Millennium.
The next phase of your Professional career starts here. Search our latest jobs and upload your resume. Get started:
Step 1 – Search our jobs listing below.
Step 2 – Upload your resume (.doc and .pdf formats are preferred).
Step 3 – Fill in all required fields. Click "Submit."
Step 4 – Congratulations! Your resume has been submitted to the Millennium team!