Take Your Career To The Next Level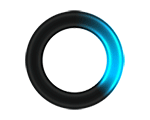 Program Manager
Providence, RI - Added Apr 6, 2021
Full Description:
Program Manager
Description:
6 months.
Responsibilities:
Work with vendor to monitor a Grants Program Management Plan, including project objectives and success criteria, deliverables, role/responsibilities/contact information, document control methodology, and risk, cost, schedule, and quality management plans
Maintain master documentation of overall system functionality
Ensure clear documentation of business, functional, technical, and performance requirements
Define and document business processes and workflow
Define and automate notification processes
Identify reports and queries required by end users
Develop and document role-based permissions
Document the application support procedures for internal and external users
Manage external consultants not affiliated with primary vendor
Maintain integrated, master schedule
Provide status reports
Deliver vendor oversight, ensure that the vendor is delivering quality work, on schedule, and within the budget. Responsible for all vendor deliverables
Monitor implementation approach, project plan, and timeline
Oversee configuration design
Ensure change control management
Manage go live and initial support issues
Receive and review for completeness all manuals, support information, and technical documentation from the vendor
Assist contracted IT vendor and project manager with definition and implementation of change management strategies and plans that maximize employee adoption and usage and minimize resistance
Assist with development and execution of a detailed training plan and schedule for internal and external users, trainers, and system administrators
Adhere to project processes and reporting requirements
Collaborate with vendor and project managers to ensure successful testing and implementation of data migrations, exchanges, and interfaces, and coordinate user acceptance testing
Regularly report on progress and potential problems, delays, and concerns
For 25 years, Millennium Consulting has been a leader in professional staffing. Today, Millennium caters to a diversified portfolio of market-leading customers. Since its establishment, Millennium has relentlessly focused on unwavering integrity while perfecting the recruitment of subject matter experts for complex, mission critical projects. Our approach remains unchanged: Sweeping analysis of our clients' staffing initiatives and organizational culture, combined with a personal approach to long-term relationship building to identify the most impactful talent.
www.millennium-consulting.com
www.linkedin.com/company/millennium-consulting/
Millennium Consulting, Inc. is an Equal Opportunity Employer (EOE). Qualified applicants are considered for employment without regard to age, race, sex, religion, national origin, sexual orientation, disability, or veteran status.
Apply for Program Manager
Fill out the form below to submit information for this opportunity. Please upload your resume as a doc, pdf, rtf or txt file. Your information will be processed as soon as possible.
Start with Millennium.
The next phase of your Professional career starts here. Search our latest jobs and upload your resume. Get started:
Step 1 – Search our jobs listing below.
Step 2 – Upload your resume (.doc and .pdf formats are preferred).
Step 3 – Fill in all required fields. Click "Submit."
Step 4 – Congratulations! Your resume has been submitted to the Millennium team!