Take Your Career To The Next Level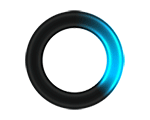 Sr Business Analyst
Pittsburg, PA - Added Apr 5, 2021
Full Description:
Sr. Business Analyst
Description:
6 months to hire.
Responsibilities:
Independently managing or assisting the Global IT Application team and Project Managers in identifying business needs of customers and stakeholders to help determine solutions to business problems
Manage project deliverables and set priorities related to requirements effort
Ensure appropriate project activities are on schedule
Lead business teams and cross-competency teams completing tasks related to business solution planning, business case development, and managing customer requirements
Collaborate with business representatives, Project Management, and IS teams to develop and implement specific technologies and architecture necessary to deliver business solutions
Support the development of test cases to ensure solution meets the requirements specified
Support QA team with test strategy and test case development
Responsible and accountable for project success on all requirements activities.
Help to determine best solution for business issue on the current project
Add to the business case development
Collaborate with business process owners and drive effort in determining and documenting project requirements, use stories, and business process documents
Facilitate and manage workshops to analyze, define, document, and validate functional and nonfunctional requirements
Support manufacturing operations with processes and requirements
Work with the development and QA team to translate requirements as needed
Plan, monitor, manage, and communicate progress on all requirements activities throughout the lifecycle of a project.
Detect and abate project issues and/or risks related to requirements with escalation/delegation of issues as needed
Manage relationships with businesses and vendors
Work with downstream application, architecture, and development teams in the refinement of requirements and documentation
Define and establish guidelines and appropriate control measures for future requirement management
Participate in process improvement initiatives by providing feedback on existing processes
Work with the internal resources to assess current state of how requirements are documented. Educate team on industry best practices.
Mentor others on process improvement initiatives and BA methodologies
Skills & Experience:
Bachelor's Degree in Business Administration, Computer Science, Engineering or similar field with IT focus
At least 10 years of proven business analysis experience in software development lifecycle focusing on business applications
At least 7 years of leadership and management experience leading a BA team with requirements management utilizing industry best practices
Experience with business planning, system and data analysis, process analysis and design, business and functional requirements analysis, and use case/user story analysis
Ability to identify, assess and resolve complex business problems/issue/risks and facilitate issue resolution and risk mitigation
Experience and expertise in both waterfall and pure agile environment
Ability to build and maintain client relationships
Familiarity with Microsoft office suite, Visio or LucidChart, and Atlassian tools (Jira/Confluence)
Strong planning and estimating skills on BA activities across all phases of the project lifecycle
Familiar with manufacturing processes and vocabulary
Ability to bridge communication amongst technical and non-technical project staff and customers/vendors.
Thorough understanding and practical experience with BMBOK
Excellent reasoning and strong decision-making skills
Thorough attention to detail
Excellent analytical skills
Strong written and verbal communication and interpersonal skills
Skilled with risk assessment, negotiation, and problem resolution
Product Owner certification a plus
BA certification a plus
For 25 years, Millennium Consulting has been a leader in professional staffing. Today, Millennium caters to a diversified portfolio of market-leading customers. Since its establishment, Millennium has relentlessly focused on unwavering integrity while perfecting the recruitment of subject matter experts for complex, mission critical projects. Our approach remains unchanged: Sweeping analysis of our clients' staffing initiatives and organizational culture, combined with a personal approach to long-term relationship building to identify the most impactful talent.
www.millennium-consulting.com
www.linkedin.com/company/millennium-consulting/
Millennium Consulting, Inc. is an Equal Opportunity Employer (EOE). Qualified applicants are considered for employment without regard to age, race, sex, religion, national origin, sexual orientation, disability, or veteran status.
Apply for Sr Business Analyst
Fill out the form below to submit information for this opportunity. Please upload your resume as a doc, pdf, rtf or txt file. Your information will be processed as soon as possible.
Start with Millennium.
The next phase of your Professional career starts here. Search our latest jobs and upload your resume. Get started:
Step 1 – Search our jobs listing below.
Step 2 – Upload your resume (.doc and .pdf formats are preferred).
Step 3 – Fill in all required fields. Click "Submit."
Step 4 – Congratulations! Your resume has been submitted to the Millennium team!