Take Your Career To The Next Level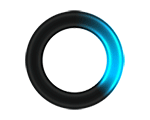 Digital Media Specialist
Brentwood, TN - Added Apr 2, 2021
Full Description:
Digital Media Specialist
Description:
3 months.
Responsibilities:
Design and deploy digital channel experience strategies
Collaborate with local channel managers and segment marketing managers to design and deploy a holistic digital platform/channel strategy
Make recommendations on how to leverage digital tools, gather data insights, and determine ways for the channel to expand coverage
Analyze data and discuss insights and develop plans with local channel managers and segment marketing managers
Project manage initiatives, changes, and partner programs deployed on digital platforms
Test and implement new digital experiences in market, including user acceptance testing for new programs and rollouts
Manage monthly update meetings with channel and marketing managers
Perform customer voice research and identify areas for continuous improvement
Create and maintain an editorial calendar, assessing content needs and prioritizing content in quarterly campaigns and planning processes
Ensure web pages are up to date and high-quality
Skills & Experience:
Bachelor's degree in related field
At least 3 years of experience in web / digital marketing
Strong project management skills and experience working with cross-functional teams
Experience with marketing automation, search engine marketing, social marketing, and website marketing
Strong analytical skills
Ability to use data-driven arguments to prove point and make better decisions
Ability to work independently and in a team environment
Excellent written and oral communication, problem solving, and organizational skills
For 25 years, Millennium Consulting has been a leader in professional staffing. Today, Millennium caters to a diversified portfolio of market-leading customers. Since its establishment, Millennium has relentlessly focused on unwavering integrity while perfecting the recruitment of subject matter experts for complex, mission critical projects. Our approach remains unchanged: Sweeping analysis of our clients' staffing initiatives and organizational culture, combined with a personal approach to long-term relationship building to identify the most impactful talent.
www.millennium-consulting.com
www.linkedin.com/company/millennium-consulting/
Millennium Consulting, Inc. is an Equal Opportunity Employer (EOE). Qualified applicants are considered for employment without regard to age, race, sex, religion, national origin, sexual orientation, disability, or veteran status.
Apply for Digital Media Specialist
Fill out the form below to submit information for this opportunity. Please upload your resume as a doc, pdf, rtf or txt file. Your information will be processed as soon as possible.
Start with Millennium.
The next phase of your Professional career starts here. Search our latest jobs and upload your resume. Get started:
Step 1 – Search our jobs listing below.
Step 2 – Upload your resume (.doc and .pdf formats are preferred).
Step 3 – Fill in all required fields. Click "Submit."
Step 4 – Congratulations! Your resume has been submitted to the Millennium team!