Take Your Career To The Next Level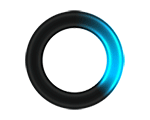 Agency Information Manager
Providence, RI - Added Apr 1, 2021
Full Description:
Agency Information Manager
Description:
12 months.
Responsibilities:
Collaborate with agency directors, administrators, and staff to understand needs of organization and to implement software/hardware solutions
Serve as IT point of contact for agency directors
All agency project management, operations, and application development functions and issues
Constant communication throughout department regarding IT
Assist in presenting Project Plans
Deployment plans, test plans, back-up plans, security plans, service desk plans, network Visio
Identify agency VIPs and refer them to Enterprise Service Desk or enter into HP Openview
Work to understand the applications and specific business needs of assigned agencies
Coordinate all chargeback and billing issues for required IT functions, ensure smooth transitions, efficient procurement, and fiscally responsible decisions for accountability
Oversee department's IT budget and collaborate to develop a strategy of how operations related items should be budgeted Ensure agencies are following established enterprise wide application and operations standards
Meet regularly to discuss priorities and issues
Oversee any application development staff
Other duties as required
For 25 years, Millennium Consulting has been a leader in professional staffing. Today, Millennium caters to a diversified portfolio of market-leading customers. Since its establishment, Millennium has relentlessly focused on unwavering integrity while perfecting the recruitment of subject matter experts for complex, mission critical projects. Our approach remains unchanged: Sweeping analysis of our clients' staffing initiatives and organizational culture, combined with a personal approach to long-term relationship building to identify the most impactful talent.
www.millennium-consulting.com
www.linkedin.com/company/millennium-consulting/
Millennium Consulting, Inc. is an Equal Opportunity Employer (EOE). Qualified applicants are considered for employment without regard to age, race, sex, religion, national origin, sexual orientation, disability, or veteran status.
Apply for Agency Information Manager
Fill out the form below to submit information for this opportunity. Please upload your resume as a doc, pdf, rtf or txt file. Your information will be processed as soon as possible.
Start with Millennium.
The next phase of your Professional career starts here. Search our latest jobs and upload your resume. Get started:
Step 1 – Search our jobs listing below.
Step 2 – Upload your resume (.doc and .pdf formats are preferred).
Step 3 – Fill in all required fields. Click "Submit."
Step 4 – Congratulations! Your resume has been submitted to the Millennium team!