Take Your Career To The Next Level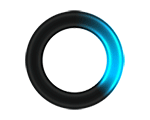 Project Manager - Health Information
Providence, RI - Added Jan 5, 2021
Full Description:
Project Manager – Health Information
Description:
8 months.
Responsibilities:
Plan, develop, and coordinate the implementation of public health informatics projects
Manage efforts to improve information sharing for transitions of care
Identify appropriate technical architectures
Assess, develop, and apply appropriate security and confidentiality regulations and policies related to data integration and drive overall health care interoperability
Serve as primary point of contact for the implementation of the recommendations related to streamlining information sharing during transitions of care (ToC)
Drive ToC use case alignment, implementation, and ongoing coordination
Assemble meetings of the ToC stakeholder workgroups to monitor progress and to work on any additional use cases
Provide operational and administrative support including developing, managing, and updating the project plan, identifying project risk and mitigation strategies, escalating issues as required, and identifying project successes
Communicate and distribute issued guidance documents related to implementation of recommendations
Enable efforts to create a standardized presentation for ToC short documents
Monitor industry progress
Identify potential funding sources to assist with implementation
Evaluate agency, stakeholder, and end user information and technology needs to develop and implement approaches to meet those needs
Develop use cases, assess business processes and workflow analyses, and adhere to state and federal guidance and regulations for compliance with funding requirements
Evaluate current status of information technology systems and assess what changes may be needed to assure that the architectures achieve program goals and objectives
Develop and oversee implementation of strategies to improve system functionality, data collection, interoperability, data linkages and/or systems integration across programs, security, and system reliability
Develop reports demonstrating project implementation and outcomes and draft mandated reports as required
Skills & Experience:
Bachelor's degree required; advanced degree (Master's) preferred
Must have proven experience in project or program management and development and implementation of information systems
Solid understanding of health information technologies, systems, and standards, such as health information exchanges (HIE), electronic health records (EHRs), and direct messaging
Experience with information technology design, development, and implementation
Strong computer skills including Microsoft Excel, Word, PowerPoint, Office, and other related software
Experience with client service/consulting
Familiarity with software development lifecycle and/or agile development a plus
Strong organizational, time management, and communication skills (verbal and written)
Functional/system analysis experience a plus
For over two decades, Millennium Consulting has been a leader in professional staffing. Today, Millennium caters to a diversified portfolio of market-leading customers. Since its establishment, Millennium has relentlessly focused on unwavering integrity while perfecting the recruitment of subject matter experts for complex, mission critical projects. Our approach remains unchanged: Sweeping analysis of our clients' staffing initiatives and organizational culture, combined with a personal approach to long-term relationship building to identify the most impactful talent.
www.millennium-consulting.com
www.linkedin.com/company/millennium-consulting/
Millennium Consulting, Inc. is an Equal Opportunity Employer (EOE). Qualified applicants are considered for employment without regard to age, race, color, religion, sex, national origin, sexual orientation, disability, or veteran status.
Apply for Project Manager - Health Information
Fill out the form below to submit information for this opportunity. Please upload your resume as a doc, pdf, rtf or txt file. Your information will be processed as soon as possible.
Start with Millennium.
The next phase of your Professional career starts here. Search our latest jobs and upload your resume. Get started:
Step 1 – Search our jobs listing below.
Step 2 – Upload your resume (.doc and .pdf formats are preferred).
Step 3 – Fill in all required fields. Click "Submit."
Step 4 – Congratulations! Your resume has been submitted to the Millennium team!