Take Your Career To The Next Level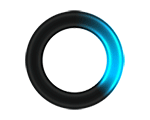 Senior Network Engineer
Remote, RI - Added Dec 31, 2020
Full Description:
Senior Network Engineer
Description:
Direct Hire. Remote.
Responsibilities:
Enterprise level design of converged voice/data/video communications networks
Focus on architectural WAN/LAN engineering that encompasses performance, security, scalability, best practice, design, and orchestration of service virtualization to provide application-aware cost effective network service delivery
Performance management and reporting on all enterprise-wide networks within the organization and extranet connections to business partners providers and vendors
Provide expert level support for Infrastructure projects and personnel to ensure a high value, widely accessible, comprehensive, and integrated information network
Development and control of all communications infrastructure to provide high availability in local area wide area and extranet networks
Provide support for all IS strategic and tactical projects where network support is required
Provide leadership in design engineering of enterprise-wide Network systems to provide optimized applications and communications performance, transport, and availability across the local area wide area and extranet network locations
Provide upper management with new technology demonstrations and education, feasibility studies, affiliate needs and requirements, project plans, implementation strategies, budgetary and cost analysis, task preparedness, progress reports, documented customer feedback, and quarterly Network Services review
Perform network planning in all levels of network technologies including convergence and virtualization technologies and competitive WAN connectivity protocols to maximize return on investment
Lead design and implementation projects involving next generation network technologies including communications, convergence, and virtualization of service delivery
Design architectural integrity (end to end) for successful implementation of new technologies
Provide expert level support to other engineers and network personnel within the team
Lead projects to evaluate, test, select, and implement network hardware, software, and strategies for achieving security high availability and flexibility in all aspects of network delivery including routers switches network appliances application content management and performance management/monitoring
Ensure best practice change management processes for all network devices
Oversee configuration and firmware/software process for enterprise-wide routers, switches, communications, appliances, and wide area network to maintain consistent configuration
Consolidation of and reporting on network performance and capacity enterprise wide
Maintain documentation drawings designs for WAN LAN and VPN architecture enterprise-wide
Research and recommend new network technologies and upgrades to existing technologies to support business needs
Act as resource for IS department system vendors, business partners, and other personnel with problem identification and resolution in all enterprise-wide network technologies
Assist in determining the needs, structure, staffing, and systems required to deliver Network voice/data/video communications capabilities
Promote cost-saving green technologies by investigating and implementing all opportunities for virtualization of network resources
Collaborate with stakeholders to analyze needs, consider alternatives, and develop cost effective solutions
Establish benchmark criteria on utilization of all enterprise-wide Wide Area and Local Area network services equipment
Recommend and implement actions necessary to meet the service level requirements of organization.
Skills & Experience:
Bachelor's degree in Computer Science, Electrical Engineering, IS, or related field, advanced degree preferred
Knowledge of Cisco and Juniper routing/switching architectures network security virtualization and IP Telephony
Five or more years increasingly more responsible related work experience in network systems analysis/design including at least two years of related engineering experience reflecting network architectural design for a multi-site wide area network infrastructure.
Experience with high availability, high capacity, multilayer (data/voice/video) network design
Experience with Wide-area network protocols including advanced secure logically partitioned network design
Experience with switching and routing design including embedded security/performance intelligence
Knowledge of network topology design and performance assessment with focus on multilayer virtualization of service delivery
Familiarity with extranet technologies including firewall and Virtual Private Network (VPN)
Knowledge of wireless networking including LAN and outdoor point to point wireless implementations
Ability to design technical solutions to meet business needs
Experience with Unified Communications optimization and transport over network
Experience with TCP/IP including IPv6
Experience with Network disaster recovery
Project management experience
Excellent communication and presentation skills
Experience with Network Segmentation would be a huge plus
For over two decades, Millennium Consulting has been a leader in professional staffing. Today, Millennium caters to a diversified portfolio of market-leading customers. Since its establishment, Millennium has relentlessly focused on unwavering integrity while perfecting the recruitment of subject matter experts for complex, mission critical projects. Our approach remains unchanged: Sweeping analysis of our clients' staffing initiatives and organizational culture, combined with a personal approach to long-term relationship building to identify the most impactful talent.
www.millennium-consulting.com
www.linkedin.com/company/millennium-consulting/
Millennium Consulting, Inc. is an Equal Opportunity Employer (EOE). Qualified applicants are considered for employment without regard to age, race, color, religion, sex, national origin, sexual orientation, disability, or veteran status.
Apply for Senior Network Engineer
Fill out the form below to submit information for this opportunity. Please upload your resume as a doc, pdf, rtf or txt file. Your information will be processed as soon as possible.
Start with Millennium.
The next phase of your Professional career starts here. Search our latest jobs and upload your resume. Get started:
Step 1 – Search our jobs listing below.
Step 2 – Upload your resume (.doc and .pdf formats are preferred).
Step 3 – Fill in all required fields. Click "Submit."
Step 4 – Congratulations! Your resume has been submitted to the Millennium team!