Take Your Career To The Next Level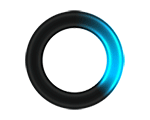 Senior Systems Security Engineer
100% Remote, RI - Added Dec 31, 2020
Full Description:
Senior Systems Security Engineer
Description:
Direct Hire. 100% Remote. This is a hands-on role requiring a high level of technical and analytical expertise.
Responsibilities:
Day-to-day administration of information security tools such as Mobile Device Management (MDM) and Network Access Control (NAC)
Create security documentation
Research and implement new security suites
Research and assist in piloting and evaluating new tools, technologies, technical controls, and processes to support and implement defined security policies
Participate in security projects and provide expert guidance on security matters for other IT projects
Research and assess new threats and security alerts and recommends remedial actions
Compare security coverage from a platform perspective (Android iOS OSX) and identify gaps or inconsistencies
Evaluate security posture of mobile platforms, IOT, and other devices to determine whether devices should be allowed and apps should be whitelisted from an information security standpoint
Review current security standards, policies, and configuration for the Mobile environment
Participate in a variety of information security functions, Solution Design Incident Response, and Vulnerability Management
Develop reporting and remediation strategies for vulnerabilities/misconfigurations in the enterprise Mobile or Device space
Work with infrastructure teams and business units to ensure policy compliance and adherence to security best practices
Monitor system logs SIEM tools and network traffic for unusual or suspicious activity and recommend solutions
Assist in development and documentation of security architecture policies, standards, and procedures
Organize security incident and event data to produce monthly management and exception reports
Work with outsourced vendors providing information security functions for compliance with contracted SLAs
Contribute to a knowledgebase comprised of technical reference library, security advisories and alerts, and information on security trends and practices and laws and regulations
Take part in the operation of incident management including detection response and reporting
Ensure audit trails, system logs, and other monitoring data sources are reviewed periodically and in compliance with policies and audit requirements
Participate in security investigations and compliance reviews as requested by internal or external auditors
Other duties as assigned
Skills & Experience:
Bachelor's degree in information systems or equivalent work experience; an M.B.A. or M.S. in information security is strongly preferred
At least 10 years of IS experience
At least 5 years in an information security role
At least 3 of the following certifications required: CISSP, OSCP, CCSP, CISA, OSWP, CRISC, GIAC, CEH, Security+, CCNA Security, CCNP Security, JNCP, PCNSE
Expert in security best practices and regulatory requirements
Proven information security experience around Mobile platforms (iOS, Android OSX)
Expert in Public Key Infrastructure
Mobile Device Management experience, Microsoft Intune preferred
Network Access Control Experience (Forescout, Cisco etc.)
Experience with Wireshark and/or equivalent packet capture and analysis
Strong understanding of networking technologies from architecture best practices to packet analysis
Experience with patch management device hardening configuration auditing and other end point security best practices
Experience with cryptography and cryptanalysis
Experience using virtualization technologies
Excellent technical knowledge of mainstream operating systems and a wide range of security technologies such as network security appliances, identity and access management (IAM) systems, anti-malware solutions, automated policy compliance tools, and desktop security tools
Knowledge of and experience in developing and documenting security architecture and plans including strategic tactical and project plans
Familiarity with network infrastructure including routers switches firewalls and the associated network protocols and concepts
Strong written and verbal communication skills, including ability to communicate security guidance to a non-technical audience
For over two decades, Millennium Consulting has been a leader in professional staffing. Today, Millennium caters to a diversified portfolio of market-leading customers. Since its establishment, Millennium has relentlessly focused on unwavering integrity while perfecting the recruitment of subject matter experts for complex, mission critical projects. Our approach remains unchanged: Sweeping analysis of our clients' staffing initiatives and organizational culture, combined with a personal approach to long-term relationship building to identify the most impactful talent.
www.millennium-consulting.com
www.linkedin.com/company/millennium-consulting/
Millennium Consulting, Inc. is an Equal Opportunity Employer (EOE). Qualified applicants are considered for employment without regard to age, race, color, religion, sex, national origin, sexual orientation, disability, or veteran status.
Apply for Senior Systems Security Engineer
Fill out the form below to submit information for this opportunity. Please upload your resume as a doc, pdf, rtf or txt file. Your information will be processed as soon as possible.
Start with Millennium.
The next phase of your Professional career starts here. Search our latest jobs and upload your resume. Get started:
Step 1 – Search our jobs listing below.
Step 2 – Upload your resume (.doc and .pdf formats are preferred).
Step 3 – Fill in all required fields. Click "Submit."
Step 4 – Congratulations! Your resume has been submitted to the Millennium team!