Take Your Career To The Next Level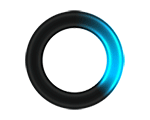 Senior System Administrator
Greenville, RI - Added Nov 12, 2020
Full Description:
Senior System Administrator
Description:
Direct Hire.
Responsibilities:
Maintain Active Directory environment
Install new software releases, system upgrades, install patches, and resolve software related problems
Install and configure new hardware components and troubleshoot/resolve hardware issues
Maintain Citrix XenApp/XenDesktop environment
Maintain VMWare ESX environment
Monitor externally hosted core claims processing environment (HealthRules)
Submit batch processing jobs, generate and distribute exception reports to appropriate business teams, and collaborate with vendor's technical support team to resolve problems
Maintain data files and monitor system configuration to ensure data integrity
Operate and monitor computer equipment, conduct routine tasks to maintain equipment, administer security environments, troubleshoot network access issues, and apply security policies and procedures
Conduct information systems procedures and maintain documentation covering functional areas (job scheduling, production control, security administration)
Take part in Disaster Recovery planning, implementation, and testing
Assist in planning, designing, and application of new IT initiatives
Other duties as required
Skills & Experience:
Bachelor's degree in Information Systems or related field
At least 5 years of experience in Information Systems
At least 3 years of working experience as a Systems Administrator
Strong, in depth knowledge of Active Directory administration and design, Microsoft Windows Server operating systems, and SharePoint administration
Experience with Citrix XenApp/XenDesktop
Experience with AWS cloud solutions
Experience with Nutanix environment and support
Experience configuring and managing Cloud Solutions AWS
Experience with VMWare ESX server configuration and administration
Experience with O365 and security support
Familiarity with commonly used Data Center Operations concepts, practices, and procedures
Excellent Customer service skills
Strong troubleshooting and problem solving skills
Strong verbal and written communications skills and interpersonal skills
Experience maintaining a Microsoft Exchange environment a plus
Familiarity with SharePoint cloud environment a plus
For over two decades, Millennium Consulting has been a leader in professional staffing. Today, Millennium caters to a diversified portfolio of market-leading customers. Since its establishment, Millennium has relentlessly focused on unwavering integrity while perfecting the recruitment of subject matter experts for complex, mission critical projects. Our approach remains unchanged: Sweeping analysis of our clients' staffing initiatives and organizational culture, combined with a personal approach to long-term relationship building to identify the most impactful talent.
www.millennium-consulting.com
www.linkedin.com/company/millennium-consulting/
Millennium Consulting, Inc. is an Equal Opportunity Employer (EOE). Qualified applicants are considered for employment without regard to age, race, color, religion, sex, national origin, sexual orientation, disability, or veteran status.
Apply for Senior System Administrator
Fill out the form below to submit information for this opportunity. Please upload your resume as a doc, pdf, rtf or txt file. Your information will be processed as soon as possible.
Start with Millennium.
The next phase of your Professional career starts here. Search our latest jobs and upload your resume. Get started:
Step 1 – Search our jobs listing below.
Step 2 – Upload your resume (.doc and .pdf formats are preferred).
Step 3 – Fill in all required fields. Click "Submit."
Step 4 – Congratulations! Your resume has been submitted to the Millennium team!