Take Your Career To The Next Level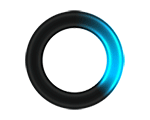 Senior Research Computing Applications & Data Specialist
Boston, MA - Added Oct 8, 2020
Full Description:
Senior Research Computing Applications & Data Specialist
Description:
Direct Hire
Responsibilities:
Engage researchers as partners to co-create and co-learn research activities and relevant advanced computing capabilities to facilitate and transform collaborative and interdisciplinary research
Collaborate with staff on complex projects that require advanced knowledge of Machine/Deep Learning algorithms and frameworks
Deliver necessary training and consulting to support efficient utilization of High-Performance Computing resources
Install, document, and validate existing researcher-facing software packages
Provide outreach and training
Work closely with regional and national research computing peers on the fields landscape and best practices.
Skills & Experience:
Master's degree or equivalent combination of education and experience in Engineering, Computer Science, Statistics ,or related field
At least 5 years of related experience
At least 3 years of professional experience developing statistical data analysis using Python or R
Experience applying machine learning/deep learning concepts and techniques such as random forest, support vector machines, RNNs, CNNs, LSTM, etc.
Hands-on experience in installing and programming in common frameworks such as scikit-learn, TensorFlow, Keras, Theano, Caffe, etc.
Proficiency in multiple programming languages including Python, MATLAB, R, and C
Ability to quickly learn new programming languages and tools as required
GPU programming experience (CUDA or OpenCL) a huge plus
Experience utilizing and scripting for Linux HPC clusters
Strong analytical, multitasking, communication, and interpersonal skills
For over two decades, Millennium Consulting has been a leader in professional staffing. Today, Millennium caters to a diversified portfolio of market-leading customers. Since its establishment, Millennium has relentlessly focused on unwavering integrity while perfecting the recruitment of subject matter experts for complex, mission critical projects. Our approach remains unchanged: Sweeping analysis of our clients' staffing initiatives and organizational culture, combined with a personal approach to long-term relationship building to identify the most impactful talent.
www.millennium-consulting.com
www.linkedin.com/company/millennium-consulting/
Millennium Consulting, Inc. is an Equal Opportunity Employer (EOE). Qualified applicants are considered for employment without regard to age, race, color, religion, sex, national origin, sexual orientation, disability, or veteran status.
Apply for Senior Research Computing Applications & Data Specialist
Fill out the form below to submit information for this opportunity. Please upload your resume as a doc, pdf, rtf or txt file. Your information will be processed as soon as possible.
Start with Millennium.
The next phase of your Professional career starts here. Search our latest jobs and upload your resume. Get started:
Step 1 – Search our jobs listing below.
Step 2 – Upload your resume (.doc and .pdf formats are preferred).
Step 3 – Fill in all required fields. Click "Submit."
Step 4 – Congratulations! Your resume has been submitted to the Millennium team!