Take Your Career To The Next Level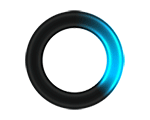 Project Manager – Digital Marketing
Franklin, TN - Added Oct 7, 2020
Full Description:
Project Manager – Digital Marketing
Description:
6 months.
Responsibilities:
Establish operations processes
Institute tracking and reporting of all marketing and business activity
Assist program managers and partners in defining and articulating project strategy, objectives, KPIs, scope and business requirements
Determine integration needs with other projects, systems, and business processes and implement operational process and workflows across internal and external cross functional teams (accounts payable, agencies, marketing team, channel managers) to ensure timely execution of business functions.
Develop and approve plans for controlling project scope, schedule and cost baseline, and monitor project execution
Provide tactical direction and support other internal and external team members in identifying project risks and mitigation approaches, escalating as required
Documentation of overall implementation strategy, program scope, confirmation of deliverables in alignment with channel partners and the required delivery dates, creation of logical work plans, definition of major project milestones, accumulation of all project cost and benefit estimates.
Coordinate internal and external cross functional teams to achieve optimal performance and successful outcomes
Use multiple platforms for organizing, tracking and managing projects
Create, manage, and communicate project timelines utilizing Workfront
Establish improvements in marketing project tracking and create a master marketing calendar that holds all activities in one place for easy tracking and distribution
Report out on marketing activity and sales data during project status meetings
Other duties as required
Skills & Experience:
Bachelor's degree
At least 5 years of Project Management experience managing digital marketing projects
Familiarity with Paid Media (PPC, Display, Social Paid, CPM, etc.), Conversion Rate Optimization, SEO, Social Media Marketing, and Analytics
Experience working with cross-functional teams
Experience with Agile and Waterfall project management methodology
Strong analytical, communication (written and oral), time management, and interpersonal skills
For over two decades, Millennium Consulting has been a leader in professional staffing. Today, Millennium caters to a diversified portfolio of market-leading customers. Since its establishment, Millennium has relentlessly focused on unwavering integrity while perfecting the recruitment of subject matter experts for complex, mission critical projects. Our approach remains unchanged: Sweeping analysis of our clients' staffing initiatives and organizational culture, combined with a personal approach to long-term relationship building to identify the most impactful talent.
www.millennium-consulting.com
www.linkedin.com/company/millennium-consulting/
Millennium Consulting, Inc. is an Equal Opportunity Employer (EOE). Qualified applicants are considered for employment without regard to age, race, color, religion, sex, national origin, sexual orientation, disability, or veteran status.
Apply for Project Manager – Digital Marketing
Fill out the form below to submit information for this opportunity. Please upload your resume as a doc, pdf, rtf or txt file. Your information will be processed as soon as possible.
Start with Millennium.
The next phase of your Professional career starts here. Search our latest jobs and upload your resume. Get started:
Step 1 – Search our jobs listing below.
Step 2 – Upload your resume (.doc and .pdf formats are preferred).
Step 3 – Fill in all required fields. Click "Submit."
Step 4 – Congratulations! Your resume has been submitted to the Millennium team!