Take Your Career To The Next Level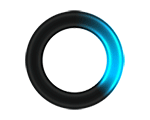 Accounting Manager
Providence, RI - Added Sep 2, 2020
Full Description:
Accounting Manager
Description:
Direct Hire.
Responsibilities:
Responsible for monthly consolidated financial statements and general ledgers
Interview, hire, and assign staff
Provide guidance and counsel staff
Conduct intermittent performance evaluations
Facilitate individual and/or group staff meeting
Approve payroll
Develop and maintain staff development plans and standards for performance
Present monthly consolidated financial statements at management meetings
Maintenance and ensure accuracy of accounting records
Timely and accurate submission of monthly consolidated financial statements
Prepare annual balance sheet and cash flow budget
Monitor (and work with appropriate accounting staff to resolve) temporarily restricted fund (SPF) deficits and take action as necessary
Take part in councils, quality improvement teams, and other such committees as required.
Conduct ongoing evaluation of procedures to improve workflow and reduce accounting operations costs
Maintain quality assurance, safety, environmental, and infection control in accordance with established system policies, procedures, and objectives.
Other duties as required
Skills & Experience:
Bachelor's Degree in Accounting or related field
CPA or equivalent level of knowledge of accounting practices
At least 5 years of progressive general accounting experience
At least 2 years of supervisory responsibility
Experience with automated, complex accounting environment
Experience with Microsoft Office applications
Familiarity with large, automated database systems
For over two decades, Millennium Consulting has been a leader in professional staffing. Today, Millennium caters to a diversified portfolio of market-leading customers. Since its establishment, Millennium has relentlessly focused on unwavering integrity while perfecting the recruitment of subject matter experts for complex, mission critical projects. Our approach remains unchanged: Sweeping analysis of our clients' staffing initiatives and organizational culture, combined with a personal approach to long-term relationship building to identify the most impactful talent.
www.millennium-consulting.com
www.linkedin.com/company/millennium-consulting/
Millennium Consulting, Inc. is an Equal Opportunity Employer (EOE). Qualified applicants are considered for employment without regard to age, race, color, religion, sex, national origin, sexual orientation, disability, or veteran status.
Apply for Accounting Manager
Fill out the form below to submit information for this opportunity. Please upload your resume as a doc, pdf, rtf or txt file. Your information will be processed as soon as possible.
Start with Millennium.
The next phase of your Professional career starts here. Search our latest jobs and upload your resume. Get started:
Step 1 – Search our jobs listing below.
Step 2 – Upload your resume (.doc and .pdf formats are preferred).
Step 3 – Fill in all required fields. Click "Submit."
Step 4 – Congratulations! Your resume has been submitted to the Millennium team!