Take Your Career To The Next Level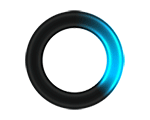 Business Analyst
Greater Boston Area, MA - Added Jul 31, 2020
Full Description:
Business Analyst
Description:
5 – 12 months.
Our client is seeking a Senior Business Analyst to assist in implementations for several new data warehouse initiatives underway.
Responsibilities:
Work with current Cognos reports, document requirements for its migration to Power BI, and (as necessary) re-envision visualizations to facilitate analysis of performance
Collaborate with the Data Warehouse team including the Data Analyst and the Developers to ensure accuracy and efficiency in performance of converted reports
Lead the effort to document requirements, understand data and workflows, and assist staff in designing effective dashboards and reports to visualize data
Partner with user community to create new business intelligence, reporting, and data analysis solutions
Maintain technical documentation related to business intelligence, reporting, and data analysis
Capture, develop, and document data definitions, business rules, and data quality requirements
Maintain all documentation related to database objects, source systems, and operations
Skills & Experience:
At least 6+ years of experience in software engineering
Experience with Microsoft SQL Server and Oracle
Experience with PowerBI
Experience with Demo
Experience with IBM Cognos tools
Experience with Microsoft SQL Server Reporting Service (SSRS)
Experience with BI systems design and implementation projects
Strong business process understanding across different functional areas
Solid understanding of and experience with requirements gathering and documentation
Strong time management and written and verbal communication skills
Strong understanding of best practices for data modelling
CI/CD experience a plus
Knowledge of ETL a plus
For over two decades, Millennium Consulting has been a leader in professional staffing. Today, Millennium caters to a diversified portfolio of market-leading customers. Since its establishment, Millennium has relentlessly focused on unwavering integrity while perfecting the recruitment of subject matter experts for complex, mission critical projects. Our approach remains unchanged: Sweeping analysis of our clients' staffing initiatives and organizational culture, combined with a personal approach to long-term relationship building to identify the most impactful talent.
www.millennium-consulting.com
www.linkedin.com/company/millennium-consulting/
Millennium Consulting, Inc. is an Equal Opportunity Employer (EOE). Qualified applicants are considered for employment without regard to age, race, color, religion, sex, national origin, sexual orientation, disability, or veteran status.
Apply for Business Analyst
Fill out the form below to submit information for this opportunity. Please upload your resume as a doc, pdf, rtf or txt file. Your information will be processed as soon as possible.
Start with Millennium.
The next phase of your Professional career starts here. Search our latest jobs and upload your resume. Get started:
Step 1 – Search our jobs listing below.
Step 2 – Upload your resume (.doc and .pdf formats are preferred).
Step 3 – Fill in all required fields. Click "Submit."
Step 4 – Congratulations! Your resume has been submitted to the Millennium team!