Take Your Career To The Next Level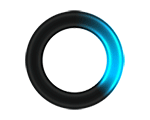 Global Information Security PCI Risk and Compliance Engineer
Orlando, FL - Added Jul 28, 2020
Full Description:
Global Information Security PCI Risk and Compliance Engineer
W2 only. No C2C or Sponsorship available.
Description:
6 months Contract to Hire.
Responsibilities:
Support all PCI DSS and Risk Management areas
Plan, perform, and monitor PCI DSS, global risk assessment, third party vendor risk follow-up, and on-board new solutions and applications
Evaluate business unit challenges and apply knowledge of PCI-DSS to recommend secure and compliant solutions
Independently lead and complete high-quality security assessments across a diverse set of technologies and business functions
Collaborate with business representation and SMEs to scope assessments, gather documentation, identify security gaps, recommend corrective actions, and support risk management by following a structured risk assessment methodology
Deliver outcomes on multiple work assignments with limited guidance
Take part in projects and team initiatives
Skills & Experience:
Bachelor's degree with a technical major; Master's or higher degree a plus
At least 3 years of experience in risk assessments
At least 3 years of experience in the payment card industry
Active QSA (Qualified Security Assessor) certification
PCIP (PCI Professional) qualification
In-depth knowledge of third-party vendor risk concepts
Expert knowledge of the PCI-DSS
Experience conducting multiple assessments for Level 1 Merchants and Service Provider
Experience maintaining and supporting a PCI Risk and Compliance program
Working knowledge of Archer GRC tool and general MS Office applications and graphic applications (e.g. Visio) used for flow-charting and ability to produce high quality documentation
Solid understanding of industry-recognized compliance/risk frameworks such as Facilitated Risk Analysis Process (FRAP), ISO 27001, PCI DSS, PCI SSC Security Standards, NIST 800-53, etc.
Excellent interpersonal and written and verbal communication skills
For over two decades, Millennium Consulting has been a leader in professional staffing. Today, Millennium caters to a diversified portfolio of market-leading customers. Since its establishment, Millennium has relentlessly focused on unwavering integrity while perfecting the recruitment of subject matter experts for complex, mission critical projects. Our approach remains unchanged: Sweeping analysis of our clients' staffing initiatives and organizational culture, combined with a personal approach to long-term relationship building to identify the most impactful talent.
www.millennium-consulting.com
www.linkedin.com/company/millennium-consulting/
Millennium Consulting, Inc. is an Equal Opportunity Employer (EOE). Qualified applicants are considered for employment without regard to age, race, color, religion, sex, national origin, sexual orientation, disability, or veteran status.
Apply for Global Information Security PCI Risk and Compliance Engineer
Fill out the form below to submit information for this opportunity. Please upload your resume as a doc, pdf, rtf or txt file. Your information will be processed as soon as possible.
Start with Millennium.
The next phase of your Professional career starts here. Search our latest jobs and upload your resume. Get started:
Step 1 – Search our jobs listing below.
Step 2 – Upload your resume (.doc and .pdf formats are preferred).
Step 3 – Fill in all required fields. Click "Submit."
Step 4 – Congratulations! Your resume has been submitted to the Millennium team!