Take Your Career To The Next Level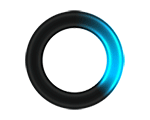 DevOps Engineer
Holden, MA - Added Jul 2, 2020
Full Description:
DevOps Engineer
W2 only. No C2C or Sponsorship available.
Description:
Direct Hire.
Our client is seeking a DevOps Engineer to join their Ruby on Rails product development hosted on AWS and soon migrating to Google Cloud Platform.
Responsibilities:
Contribute to the development and release of two products
Support IT functions hosting services on AWS, continuous integration, and test automation
Assist team in supporting APIs for external clients
Leverage modern infrastructure tools and platforms to automate systems
Solve challenging problems working with large datasets
Skills & Experience:
At least 4 years of DevOps work experience
Highly skilled with AWS (EC2, RDS, SQS, CloudFront, Auto Scaling Groups), ELB, and Route53
Experience with AWS SDKs and Terraform, developing script and tools, managing cloud resources and operations
Experience with JIRA, Confluence, HipChat, Bitbucket, Github, Puppet, and Chef
Experience with PostgreSQL, PostGIS, Redis, MySQL, NGINX, and Linux
Ability to write tools and applications to automate work
Strong programming and scripting fundamentals (Bash)
Experience with Continuous Integration, Version Control Systems (configuring Jenkins, Semaphore), and Test Automation
Experience with Containers such as Docker
Excellent communication skills
Experience with Agile/SCRUM a plus
For over two decades, Millennium Consulting has been a leader in professional staffing. Today, Millennium caters to a diversified portfolio of market-leading customers. Since its establishment, Millennium has relentlessly focused on unwavering integrity while perfecting the recruitment of subject matter experts for complex, mission critical projects. Our approach remains unchanged: Sweeping analysis of our clients' staffing initiatives and organizational culture, combined with a personal approach to long-term relationship building to identify the most impactful talent.
www.millennium-consulting.com
www.linkedin.com/company/millennium-consulting/
Millennium Consulting, Inc. is an Equal Opportunity Employer (EOE). Qualified applicants are considered for employment without regard to age, race, color, religion, sex, national origin, sexual orientation, disability, or veteran status.
Apply for DevOps Engineer
Fill out the form below to submit information for this opportunity. Please upload your resume as a doc, pdf, rtf or txt file. Your information will be processed as soon as possible.
Start with Millennium.
The next phase of your Professional career starts here. Search our latest jobs and upload your resume. Get started:
Step 1 – Search our jobs listing below.
Step 2 – Upload your resume (.doc and .pdf formats are preferred).
Step 3 – Fill in all required fields. Click "Submit."
Step 4 – Congratulations! Your resume has been submitted to the Millennium team!