Take Your Career To The Next Level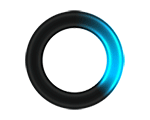 Project Manager
Boston, MA - Added Jul 1, 2020
Full Description:
Project Manager
Description:
11+ months.
Our client is seeking a Project Manager to facilitate their overall communication strategy encompassing all key stakeholders.
Responsibilities:
Coordinate communication plan in alliance with the Change Management plan
Stay up to date on current activities and make adjustments to communication plan as needed to address issues
Ensure all content required in communication plan and marketing materials is completed
Create and maintain key message library and ensure messaging alignment of individual projects with overall vision messaging
Manage communication review and approval process to meet Adoptive Change plan deadlines by working with project sponsors, partners, service managers, and other key stakeholders
Skills & Experience:
At least 7 years of experience in technology employee communications and change management
Proven knowledge of Management of Change processes
Strong project management skills to stay on schedule under tight, frequently client changed deadlines
Up-to-date knowledge of corporate communications field techniques, technology, issues, concerns, methods, etc.
Ability to produce consolidated change/communication plan across multiple media and audiences
Highly developed grammar and syntax skills
Strong negotiating, problem solving, and interpersonal skills
Highly experienced with the MS Office suite, including PowerPoint, Word, Outlook, SharePoint, and Expressions
Biopharma or pharmaceutical industry experience a plus
For over two decades, Millennium Consulting has been a leader in professional staffing. Today, Millennium caters to a diversified portfolio of market-leading customers. Since its establishment, Millennium has relentlessly focused on unwavering integrity while perfecting the recruitment of subject matter experts for complex, mission critical projects. Our approach remains unchanged: Sweeping analysis of our clients' staffing initiatives and organizational culture, combined with a personal approach to long-term relationship building to identify the most impactful talent.
www.millennium-consulting.com
www.linkedin.com/company/millennium-consulting/
Millennium Consulting, Inc. is an Equal Opportunity Employer (EOE). Qualified applicants are considered for employment without regard to age, race, color, religion, sex, national origin, sexual orientation, disability, or veteran status.
Apply for Project Manager
Fill out the form below to submit information for this opportunity. Please upload your resume as a doc, pdf, rtf or txt file. Your information will be processed as soon as possible.
Start with Millennium.
The next phase of your Professional career starts here. Search our latest jobs and upload your resume. Get started:
Step 1 – Search our jobs listing below.
Step 2 – Upload your resume (.doc and .pdf formats are preferred).
Step 3 – Fill in all required fields. Click "Submit."
Step 4 – Congratulations! Your resume has been submitted to the Millennium team!