Take Your Career To The Next Level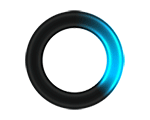 Quality Assurance Analyst (Software Test Analyst)
Everett, MA - Added Jun 16, 2020
Full Description:
Quality Assurance Analyst
W2 only. No C2C or Sponsorship available.
Description:
12 months.
Our client is seeking a Quality Assurance Analyst to assist the Quality Assurance Lead in execution of quality practices associated with the Software Development Life Cycle.
Responsibilities:
Update quality planning, process, and execution materials and maintain quality assets on collaboration server
Ensure process for updating, approving, and versioning of program-controlled documentation is followed
Supervise Software Development Lifecycle processes and identify SDLC workflow areas for improvement
Enable process improvement sessions and following up on action items
Produce weekly status reports and program metrics
Assist with Lessons Learned input and create summary materials
Perform quality audits to ensure program processes and associated work products adhere to SDLC
Review program workplan for progress updates, dependencies, and risk avoidance
Monitor SDLC tool set usage to ensure workflows are followed and traceability relationships are properly maintained
Audit configuration management processes
Attend code reviews to ensure proper use of checklists, adherence to standards, and design specifications
Support continuous improvement and integration of quality assurance best practices
Attend and facilitate progress checkpoints, milestone reviews, and production readiness assessments
Skills & Experience:
Computer Science degree preferred
Experience reviewing and mentoring creation of work products associated with project management, business analysis, configuration management, development and testing to ensure assets are created with high degree of quality
Data Analysis skills needed to create custom reports (SQL, Pivot Tables, Formulas, VLOOKUP, Macros, VBA, Charts & Dashboards)
Experience with planning, presentation materials, and tracking corrective actions to resolution
Reporting skills including charts, tables, diagrams, and trend analysis
Expertise with Rational Team Concert, Quality Manager and Requirements Composer, MS Project, Power Point, Excel, Visio, Data query tools, and Tableau
Rational SDLC tool set certification or super user a plus
For over two decades, Millennium Consulting has been a leader in professional staffing. Today, Millennium caters to a diversified portfolio of market-leading customers. Since its establishment, Millennium has relentlessly focused on unwavering integrity while perfecting the recruitment of subject matter experts for complex, mission critical projects. Our approach remains unchanged: Sweeping analysis of our clients' staffing initiatives and organizational culture, combined with a personal approach to long-term relationship building to identify the most impactful talent.
www.millennium-consulting.com
www.linkedin.com/company/millennium-consulting/
Millennium Consulting, Inc. is an Equal Opportunity Employer (EOE). Qualified applicants are considered for employment without regard to age, race, color, religion, sex, national origin, sexual orientation, disability, or veteran status.
Apply for Quality Assurance Analyst (Software Test Analyst)
Fill out the form below to submit information for this opportunity. Please upload your resume as a doc, pdf, rtf or txt file. Your information will be processed as soon as possible.
Start with Millennium.
The next phase of your Professional career starts here. Search our latest jobs and upload your resume. Get started:
Step 1 – Search our jobs listing below.
Step 2 – Upload your resume (.doc and .pdf formats are preferred).
Step 3 – Fill in all required fields. Click "Submit."
Step 4 – Congratulations! Your resume has been submitted to the Millennium team!