Take Your Career To The Next Level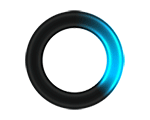 Program Manager - System Implementation
Providence, RI - Added May 26, 2020
Full Description:
Program Manager – System Implementation
Description:
6+ months.
Responsibilities:
Provide Project Management expertise and act as a Business Analyst to communicate requirements and ensure delivery and compliance
Create and maintain an inclusive project plan and actively manage relevant work streams
Take part in planning, discovery, design, configuration, testing (e.g. burn down charts, UAT), and training activities
Identify and resolve issues
Project (phase/timeline/budget) reporting
Develop and manage a RAID log (risks, actions, issues, decisions)
Generate and update weekly status reports and create content for weekly team meetings
Participate in the creation of governance team materials as required
Manage post-implementation phase including coordinating resources and providing direct assistance with troubleshooting of production support issues, deployment/cutover, period close activities and system/business process optimization, identification of additional training opportunities / content delivery mechanisms, as required
Change Management
Manage budget throughout the program
Skills & Experience:
MBA preferred
At least 10 years of experience implementations of large software programs from a variety of system integrators/vendors in the public (preferred) or private sector
Strong experience with SDLC in an Agile environment, quality assurance standards for system design, configuration and testing
Experience working with IV&V partners
Exceptional communication and time management skills
PMP certification a huge plus
Lean Management (or Six Sigma) experience a plus
For over two decades, Millennium Consulting has been a leader in professional staffing. Today, Millennium caters to a diversified portfolio of market-leading customers. Since its establishment, Millennium has relentlessly focused on unwavering integrity while perfecting the recruitment of subject matter experts for complex, mission critical projects. Our approach remains unchanged: Sweeping analysis of our clients' staffing initiatives and organizational culture, combined with a personal approach to long-term relationship building to identify the most impactful talent.
www.millennium-consulting.com
www.linkedin.com/company/millennium-consulting/
Millennium Consulting, Inc. is an Equal Opportunity Employer (EOE). Qualified applicants are considered for employment without regard to age, race, color, religion, sex, national origin, sexual orientation, disability, or veteran status.
Apply for Program Manager - System Implementation
Fill out the form below to submit information for this opportunity. Please upload your resume as a doc, pdf, rtf or txt file. Your information will be processed as soon as possible.
Start with Millennium.
The next phase of your Professional career starts here. Search our latest jobs and upload your resume. Get started:
Step 1 – Search our jobs listing below.
Step 2 – Upload your resume (.doc and .pdf formats are preferred).
Step 3 – Fill in all required fields. Click "Submit."
Step 4 – Congratulations! Your resume has been submitted to the Millennium team!