Take Your Career To The Next Level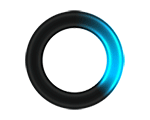 C# Developer
Fort Collins, CO - Added May 19, 2020
Full Description:
C# Developer
Description:
24 months.
Responsibilities:
Develop software on Microsoft .NET stack using C# and other technologies such as WPF and Xamarin
Build cloud-hosted applications using micro-services in Microsoft Azure cloud
Be a contributing member on an Agile team developing state of the art software
Work closely with other software engineers, QA engineers, product managers, product owners, and others to build an outstanding user experience
Skills & Experience:
Bachelor's degree in Computer Science, or equivalent level of degree and experience
Experience developing in the Microsoft .NET stack using C#
Experience with object-oriented methodologies and design patterns
Work to continually improve software development abilities
Knowledge of secure software development a plus
Experience with a database such as Oracle or SQL Server a plus
Experience with enterprise architecture work such as REST and Messaging a plus
Experience with the ESRI suite of software a plus
For over two decades, Millennium Consulting has been a leader in professional staffing. Today, Millennium caters to a diversified portfolio of market-leading customers. Since its establishment, Millennium has relentlessly focused on unwavering integrity while perfecting the recruitment of subject matter experts for complex, mission critical projects. Our approach remains unchanged: Sweeping analysis of our clients' staffing initiatives and organizational culture, combined with a personal approach to long-term relationship building to identify the most impactful talent.
www.millennium-consulting.com
www.linkedin.com/company/millennium-consulting/
Millennium Consulting, Inc. is an Equal Opportunity Employer (EOE). Qualified applicants are considered for employment without regard to age, race, color, religion, sex, national origin, sexual orientation, disability, or veteran status.
Apply for C# Developer
Fill out the form below to submit information for this opportunity. Please upload your resume as a doc, pdf, rtf or txt file. Your information will be processed as soon as possible.
Start with Millennium.
The next phase of your Professional career starts here. Search our latest jobs and upload your resume. Get started:
Step 1 – Search our jobs listing below.
Step 2 – Upload your resume (.doc and .pdf formats are preferred).
Step 3 – Fill in all required fields. Click "Submit."
Step 4 – Congratulations! Your resume has been submitted to the Millennium team!