Take Your Career To The Next Level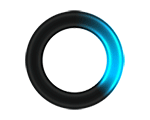 Application System Analyst
Boston Area, MA - Added May 8, 2020
Full Description:
Application System Analyst / Programmer
Description:
12+ months.
Responsibilities:
Distinguish and propose quality metrics to measure and assess the effectiveness of the SDLC and project performance
Build an SDLC Dashboard with Key Performance Indicators
Create weekly and custom metrics reports based on project needs and stakeholder requests
Support to the program leadership team by analyzing and providing project metrics to measure project and resource performance
Perform quality audits to ensure that the entire project and produced work products adhere to the SDLC procedures
Perform Quality Audits to maintain assets traceability relationships in SDLC tool sets
Assure adherence to change management process during SDLC phases
Identify SDLC workflow areas for improvement
Support continuous improvement and integration of quality assurance best practices
Foster best practice adoption and develop appropriate tool set user guides
Attend milestone reviews, identify risks, issues and create action plans and manage them to closure
Produce quality assurance progress reports and detailed summaries
Other duties as required
Skills & Experience:
Degree in Computer Science preferred
Experience identifying and proposing SDLC Dashboards to report on Key Performance Indicators
Reporting and documentation skills
Experience reviewing work products associated with project management, business analysis, configuration management, development, and testing
Experience with Rational Team Concert, Quality Manager and Requirements Composer
Familiarity with defect tracking systems
Experience with Data query tools
Strong data visualization and presentation skills
Knowledge of quality assurance practices and techniques
Advanced working knowledge of MS Excel, PowerPoint, and MS Office suite
Excellent communication, organizational, and interpersonal skills
Rational SDLC tool set certification or super user a plus
For over two decades, Millennium Consulting has been a leader in professional staffing. Today, Millennium caters to a diversified portfolio of market-leading customers. Since its establishment, Millennium has relentlessly focused on unwavering integrity while perfecting the recruitment of subject matter experts for complex, mission critical projects. Our approach remains unchanged: Sweeping analysis of our clients' staffing initiatives and organizational culture, combined with a personal approach to long-term relationship building to identify the most impactful talent.
www.millennium-consulting.com
www.linkedin.com/company/millennium-consulting/
Millennium Consulting, Inc. is an Equal Opportunity Employer (EOE). Qualified applicants are considered for employment without regard to age, race, color, religion, sex, national origin, sexual orientation, disability, or veteran status.
Apply for Application System Analyst
Fill out the form below to submit information for this opportunity. Please upload your resume as a doc, pdf, rtf or txt file. Your information will be processed as soon as possible.
Start with Millennium.
The next phase of your Professional career starts here. Search our latest jobs and upload your resume. Get started:
Step 1 – Search our jobs listing below.
Step 2 – Upload your resume (.doc and .pdf formats are preferred).
Step 3 – Fill in all required fields. Click "Submit."
Step 4 – Congratulations! Your resume has been submitted to the Millennium team!