Take Your Career To The Next Level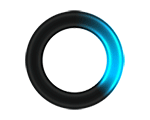 Project Manager-DT2JP00005919
Franklin, MA - Added Aug 26, 2019
Full Description:
Project Manager
W2 only. No C2C or Sponsorship available.
Description:
6 months.
Responsibilities:
Drive a core Education Services cross-functional team to deliver a solution for Portfolio Management
Scope/define cross-functional project requirements, use cases
Finalize Plan - cross functional commitments and buy-in (inclusive of biz requirements, technology, communication plans)
Program manage development, implementation and launch efforts
Lead cross-functional core team(s), kick off programs, establish schedules, and drive meetings
Drive the core program activities to meet or exceed program objectives
Establish clear objectives and deliverables
Develop documented program milestones, schedule timely executive review, and deliver phase reviews along with interim updates
Track progress, report status, and make necessary corrections to achieve objectives
Establish working relationships and influence/persuade cross functionally
Lead the cross functional team to define the solution requirements
Manage creation, review, and approval of the phase exit materials
Manage major risks and issues through effective contingency planning and proper escalation
Ensure core product design team members communicate post mortem findings to the appropriate functions.
Apply for Project Manager-DT2JP00005919
Fill out the form below to submit information for this opportunity. Please upload your resume as a doc, pdf, rtf or txt file. Your information will be processed as soon as possible.
Start with Millennium.
The next phase of your Professional career starts here. Search our latest jobs and upload your resume. Get started:
Step 1 – Search our jobs listing below.
Step 2 – Upload your resume (.doc and .pdf formats are preferred).
Step 3 – Fill in all required fields. Click "Submit."
Step 4 – Congratulations! Your resume has been submitted to the Millennium team!