Take Your Career To The Next Level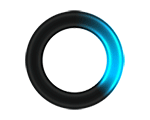 Data Center Hardware Technician-9427159
Boulder, CO - Added Aug 26, 2019
Full Description:
Data Center Hardware Technician
W2 only. No C2C or Sponsorship available.
Description:
24 months.
Our client is seeking a Data Center Hardware Technician with mainframe hardware experience for a long term contract.
Responsibilities:
Planning and process management for the sizing, placement, and power connectivity for IT devices within a data center environment
Rack & Stacking of IT Equipment (Rack setup, layout, leveling and power strip setup, Ladder and Fiber Tray Construction)
Analyze and monitor infrastructure capacity support for data center power and cooling elements
Provide input on data center capacity requirements
Space Plan Process
Plan power requirements, connections, redundancy, and infrastructure capabilities based on finalized Equipment Level Estimation to ensure effective power load balancing
Take part in planning for Cage and Cabinet Security Infrastructure (Locking Options)
Manage Power and Cooling densities with Associated IT packaging (KW/Rack)
Create and Distribute Power Distribution Unit (PDU) Panel Schedules
Provide and/or coordinate power installation activities/changes with client and client vendor staff to assemble cabinets according to layout design and installation requirements on the raised floor
Participate in the prioritization of power installs/de-installs
Monitor activities, operation and usage within the data center to insure the use of proper IT disciplines and regulation compliance
Data center facility related issues, problem determination and Root Cause Analysis (RCA) activities
Maintain data center appearance and cleanliness
Order tile cuts and Koldlocs according to floor and equipment specifications
Manage Cold Aisle tiles to ensure adequate cooling
Develop and maintain floor layouts and 3D inventory/Power Connection Mapping for new/existing customer environments
Provide end user feedback and participate in administrative support for client data center facilities tool suite
Skills & Experience:
Familiarity with mainframe and server hardware
Excellent troubleshooting skills
Knowledge of data center building infrastructure (CRACS, GENS, PDUs, UPS)
Experience with Raised Floor Cabinets
Familiarity with Electrical Concepts (power distribution, redundancy, wiring)
Knowledge of Raised Floor Management Tools, including Nlyte, AutoCAD, Panels Plus, Visio, Obtain
Knowledge of IT/Network Equipment Cabling (Installation and maintenance of the structured cabling system)
Strong customer service skills
Ability to work independently
Ability to lift up to 75lbs
Excellent verbal communication skills
Apply for Data Center Hardware Technician-9427159
Fill out the form below to submit information for this opportunity. Please upload your resume as a doc, pdf, rtf or txt file. Your information will be processed as soon as possible.
Start with Millennium.
The next phase of your Professional career starts here. Search our latest jobs and upload your resume. Get started:
Step 1 – Search our jobs listing below.
Step 2 – Upload your resume (.doc and .pdf formats are preferred).
Step 3 – Fill in all required fields. Click "Submit."
Step 4 – Congratulations! Your resume has been submitted to the Millennium team!