Take Your Career To The Next Level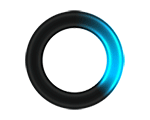 Platform Engineer-DT2JP00005906
Hopkinton, MA - Added Aug 22, 2019
Full Description:
Platform Engineer
Description:
6+ months.
Our client is seeking a Platform Engineer to support Kubernetes PKS. The Platform Engineer must have strong Networking skills, especially with Linux, Tomcat, Apache, Kubernetes, and/or Docker.
Responsibilities:
Deployment and operations of Cloud Platforms and services in a Private Cloud infrastructure
Collaborate with fellow platform engineers to design, build, and maintain PaaS platform (Cloud foundry, Kubernetes)
Lead development and implementation of Cloud applications, systems, and processes
Be a member of Cloud Platforms infrastructure team to enhance private cloud platforms (Cloud Foundry, Container as a Service) on VMWare vSphere
Work independently to monitor operations of cloud and legacy applications
Develop automation using scripting languages
Ensure optimum performance, high availability and stability of solutions
Ensure the container orchestration platform (Docker/Kubernetes) is regularly maintained and released to production
Assist development teams to migrate applications to Docker based PaaS
Monitor, prevent and troubleshoot security related issues
Skills & Experience:
At least 10 years of experience in public cloud, middleware, and container technologies
At least 7 years of experience in Middleware & System Engineering Linux, Networking, Tomcat , APACHE, and/or MQ
At least 3 years of proven proficiency and experience in design, implementation, monitoring, and troubleshooting Kubernetes & Docker Container Orchestration infrastructure
Experience with DevOps methodologies
Linux system administrator skills and TCP/IP network fundamentals
Proven experience managing a large K8S cluster and scaling it significantly at enterprise scale
Familiarity with Linux kernel options such as control groups and defining application groups to restrict resources
Solid knowledge of monitoring tools and fine tuning alerts on Prometheus, Grafana, and/or Elastic search
Experience with Mesos DC/OS, Rancher, or Docker Swarm a plus
Pivotal PKS Services experience a plus
Apply for Platform Engineer-DT2JP00005906
Fill out the form below to submit information for this opportunity. Please upload your resume as a doc, pdf, rtf or txt file. Your information will be processed as soon as possible.
Start with Millennium.
The next phase of your Professional career starts here. Search our latest jobs and upload your resume. Get started:
Step 1 – Search our jobs listing below.
Step 2 – Upload your resume (.doc and .pdf formats are preferred).
Step 3 – Fill in all required fields. Click "Submit."
Step 4 – Congratulations! Your resume has been submitted to the Millennium team!