Take Your Career To The Next Level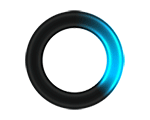 Release Manager-DT2JP00005842
Hopkinton, MA - Added Aug 2, 2019
Full Description:
Release Manager
Description:
6 months.
Responsibilities:
Negotiate, plan, and manage all release activities
Maintain release repository and manage key information such as build and release procedures, dependencies, and notification lists
Forward Plan release windows and cycles across a portfolio
Manage risks and resolves issues that affect release scope, schedule and quality
Communicate release details and schedules to all stakeholders as required
Monitor progress to ensure application releases on time and within budget, meeting or exceeding expectations
Coordinate release content and effort based on backlog, input from project teams, pending service requests, third party integrations, security vulnerability resolutions, or operating system updates
Communicate all key project plans, commitments, and change
Conduct Release Readiness reviews, Milestone Reviews, and Business Go/No-Go reviews
Produce Deployment, Run Books, and Implementation Plans
Create dashboards and report out weekly on releases
Collaborate with development team to understand impacts of branches and code merges
Maintain release schedule for all core services and ensure alignment across key partners
Lead and co-ordinate the Go-Live activities including the execution of the deployment Plans and checklists
Develop scripts and automation tools to build, integrate, and deploy software releases to various platforms
Take part in CAB meetings to discuss release scope and/or roadblocks
Research new software development and configuration management methodologies and technologies and analyze their application to current configuration management needs
Monitor and ensure health of non-PROD environments through effective communication with stakeholders and development team
Interact with security experts and technical writers to ensure completion of necessary tasks prior to release
Skills & Experience:
Bachelor's degree in Computer Science or related field
At least 10 years of experience in information systems operations environment in systems analysis or development
At least 10 years of experience in IT software delivery
At least 3 years of release and/or project management experience
Solid understanding of Agile methodology and Scrum framework
Advanced knowledge of software development lifecycle including Waterfall and Agile methodologies
Demonstrated ability to coordinate cross-functional work teams toward task completion
Demonstrated effective leadership and analytical skills
Microsoft Office skills; expert level knowledge of Excel
Advanced written and verbal communication skills
Formal training in project management practices such as PMP, Scrum Master, or Product Owner Certifications a plus
Familiarity with other Agile approaches, such as XP, Kanban, Crystal, FDD, etc. a plus
Apply for Release Manager-DT2JP00005842
Fill out the form below to submit information for this opportunity. Please upload your resume as a doc, pdf, rtf or txt file. Your information will be processed as soon as possible.
Start with Millennium.
The next phase of your Professional career starts here. Search our latest jobs and upload your resume. Get started:
Step 1 – Search our jobs listing below.
Step 2 – Upload your resume (.doc and .pdf formats are preferred).
Step 3 – Fill in all required fields. Click "Submit."
Step 4 – Congratulations! Your resume has been submitted to the Millennium team!