Take Your Career To The Next Level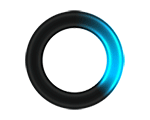 Scrum Master-DT2JP00005843
Hopkinton, MA - Added Aug 2, 2019
Full Description:
Scrum Master
Description:
6 months.
Our client is seeking a certified Scrum Master to guide the organization in Agile methodology and Scrum practices and values.
Responsibilities:
Instruct the team on self-organizing to fill in intentional gaps in the Agile methodology and Scrum framework.
Assess Scrum Maturity and coach team to higher levels
Guide team in removing internal impediments
Facilitate discussion, decision making, and conflict resolution
Facilitate internal and external communication to improve transparency and radiate information
Support and coach Product Owner (grooming, product backlog maintenance)
Lead by example with a using a servant leadership style
Skills & Experience:
At least 1 year of experience in a Scrum Master role with high functioning and mature scrum team
At least 3 years of working experience as a Business Systems Analyst, Project Manager, or Developer
Scrum Master certification
Software development experience with Cloud and Web based applications
Strong knowledge of servant leadership, facilitation, situational awareness, conflict resolution, continual improvement, empowerment, and increasing transparency
Experience applying various well-documented patterns and techniques for facilitating scrum ceremonies, measuring scrum team progress/success, and maintaining backlog
Experience as a developer in Agile methodology projects a plus
Familiarity with XP, Kanban, Crystal, FDD, etc., a plus
Experience with Continuous Integration, Continuous Testing, User Stories, ATDD, BDD, TDD, Pairing, Automated Testing, or Agile Games a plus
Knowledge of Pivotal Cloud Foundry, Java, Spring Boot, or Linux operating system a plus
Apply for Scrum Master-DT2JP00005843
Fill out the form below to submit information for this opportunity. Please upload your resume as a doc, pdf, rtf or txt file. Your information will be processed as soon as possible.
Start with Millennium.
The next phase of your Professional career starts here. Search our latest jobs and upload your resume. Get started:
Step 1 – Search our jobs listing below.
Step 2 – Upload your resume (.doc and .pdf formats are preferred).
Step 3 – Fill in all required fields. Click "Submit."
Step 4 – Congratulations! Your resume has been submitted to the Millennium team!