Take Your Career To The Next Level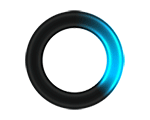 Application Development- Database Administrator
Providence, RI - Added Jun 12, 2019
Full Description:
Application Development - Database Administrator
Description:
8-11 months.
Our client is seeking an Application Development-Database Administrator who will be responsible for the implementation, configuration, maintenance, and performance of critical relational database management systems.
Responsibilities:
Ensure the availability and consistent performance of enterprise applications
Manage Microsoft SQL Server databases through multiple product lifecycle environments, from development to mission-critical production systems (Oracle PeopleSoft environments, EMS Space Management Software, etc.)
Configure and maintain database servers and processes to ensure high levels of performance, availability, and security
Assist development teams with migrating projects through development, test, pre-production and production environments
Analyze, solve, and correct issues in real time and provide end-to-end problem resolution
Refine and automate regular processes, track issues, and document changes\
Provide 24/7 support for critical production systems
Perform scheduled maintenance and support release deployment activities
Share domain and technical expertise and provide technical mentorship
Skills & Experience:
Ability to work independently and collaboratively with multiple teams within the Information Technology Services department
Experience with collecting, analyzing, and reporting accurate information and data within tight deadlines
Excellent communication skills
Punctuality, reliability, and a strong work ethic
Background in software development lifecycle and managing Agile development engagements a plus
Apply for Application Development- Database Administrator
Fill out the form below to submit information for this opportunity. Please upload your resume as a doc, pdf, rtf or txt file. Your information will be processed as soon as possible.
Start with Millennium.
The next phase of your Professional career starts here. Search our latest jobs and upload your resume. Get started:
Step 1 – Search our jobs listing below.
Step 2 – Upload your resume (.doc and .pdf formats are preferred).
Step 3 – Fill in all required fields. Click "Submit."
Step 4 – Congratulations! Your resume has been submitted to the Millennium team!