Take Your Career To The Next Level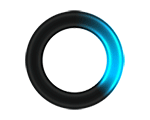 Java Developer- DT2JP00005507
Hopkinton, MA - Added May 13, 2019
Full Description:
Java Developer
Description:
6 months.
Our client is seeking a Principal Full Stack Java Developer to support critical parts of development of new end to end features up through production.
Responsibilities:
Work closely with product owners, application architects, and developers to complete development and deploy to Kubernetes based platform
Develop REST based web services following the team development standards and practices
Configure, deploy, and maintain Docker services on Kubernetes platform
Provide technical solutions for given business requirements
Ensure security guidelines are followed while developing and deploying the services
Serve as an agile development team member, collaborating with the team on release planning, sprint planning and scoping
Design and specify test procedures including unit, system, and integration testing
Identify and communicate impediments to your team and actively work to remove them
Skills & Experience:
At least 8 years of experience working with various JEE (JDBC, ORM, JPA, JMS) technologies
At least 5 years of experience in DB technologies such as Oracle and PostgreSQL
Excellent programming skills and a passion for developing applications and improving existing ones
Experience configuring and deploying Docker based services on Kubernetes and troubleshooting issues independently
Strong background with Spring based micro services, REST APIs, Kubernetes, and Cloud technologies
Experience consuming and building RESTful APIs
Experience building Software-as-a-Service (SaaS) applications
Experience working with Git, reviewing other people s code, and working with pull requests
Experience developing Spring boot based microservices, including containers, Kubernetes, service discovery, and elastic search
Solid understanding of both network and system security
Experience working in any one of Cloud technologies: Pivotal Cloud Foundry (PCF), AWS, Azure
Experience using security/coding standard tools like Fortify
Experience in Performance and scalability java tuning
Exposure to virtualization techniques
Experience with Linux and Unit platforms
Apply for Java Developer- DT2JP00005507
Fill out the form below to submit information for this opportunity. Please upload your resume as a doc, pdf, rtf or txt file. Your information will be processed as soon as possible.
Start with Millennium.
The next phase of your Professional career starts here. Search our latest jobs and upload your resume. Get started:
Step 1 – Search our jobs listing below.
Step 2 – Upload your resume (.doc and .pdf formats are preferred).
Step 3 – Fill in all required fields. Click "Submit."
Step 4 – Congratulations! Your resume has been submitted to the Millennium team!