Take Your Career To The Next Level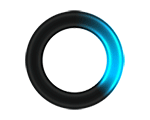 Front End Developer
Milford, MA - Added May 13, 2019
Full Description:
Salary-$75K Max $80K
Experience- 2 Years +
New Position -dept of 4
Candidate will need working experience Building Commercial websites with Angular
Front End Developer
Description:
Direct Hire.
Our client is seeking a Front End Developer to design and implement user interfaces for their commercial software products and services that enable aggregation and analysis of data. The selected candidate will use agile and iterative techniques focused on customer feedback to drive the development of innovative, high-performing user interfaces.
Responsibilities:
Develop high quality code and unit tests to enhance current and new web applications
Create wire frames and user scenarios for new and enhanced functionality
Contribute to establishment of a continuous integration build environment using automated unit testing, static analysis, and collaborative code reviews
Contribute to all Agile Team processes for continuous feedback and improvement
Skills & Experience:
Degree in Computer Science, Applied Mathematics or Statistics
At least 2 years of experience performing front end development on a commercial customer-facing web application
Experience with Angular2, Angular4, or Angular5, Typescript, JavaScript, RxJS/ReactiveX, HTML, CSS, SCSS, Bootstrap, Node/npm, NGINX, Integration with RESTful API's using JSON, and Charting using D3 and Highcharts
Knowledge of Grunt and Python Scripting languages
Familiarity with Git, Bitbucket, and/or JIRA for managing release deployments
Java/Spring Back End experience a huge plus
Experience with Jasmine, Karma or another JavaScript unit testing framework a plus
Familiarity with fabric/fabfile for build automation a plus
SQL experience a plus
Agile/Lean development experience a plus
Apply for Front End Developer
Fill out the form below to submit information for this opportunity. Please upload your resume as a doc, pdf, rtf or txt file. Your information will be processed as soon as possible.
Start with Millennium.
The next phase of your Professional career starts here. Search our latest jobs and upload your resume. Get started:
Step 1 – Search our jobs listing below.
Step 2 – Upload your resume (.doc and .pdf formats are preferred).
Step 3 – Fill in all required fields. Click "Submit."
Step 4 – Congratulations! Your resume has been submitted to the Millennium team!