Take Your Career To The Next Level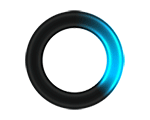 Systems Administrator-IGTJP00000791
West Greenwich, RI - Added Mar 14, 2019
Full Description:
Senior Systems Administrator
W2 only. No C2C or Sponsorship available.
Description:
6 months. Our client is seeking a Systems Administrator to focus on Enterprise IT Applications and Services in virtual and physical systems, including instant messaging, email, systems, databases, backups, monitoring, and backups.
Responsibilities:
Develop effective partnership with the internal customer on a daily basis. Listens to customers and asks the appropriate questions to determine their requirements
Conduct in-depth level troubleshooting of host systems and middleware, databases, applications, and systems
Collaborate on developing best practices for to system/application performance, capacity, and archiving
Monitor and troubleshoot automated systems and application functions by leveraging tools for verification of services, monitoring tool set availability, and detecting, reporting, escalating, tracking, and documenting abnormalities
Maintain system and application documentation (application architecture drawings, best practices, and performance and capacity metrics)
Skills & Experience:
Bachelor's degree in a related field
At least 4 years of experience in a senior position designing and implementing IT Systems and Applications
Strong scripting and procedural configuration skills for Microsoft technologies, including Windows Server, Exchange 2013 (and newer), Skype for Business, SCCM/SCOM, and Office 365
Experience managing an Enterprise IT FTP based solution and Enterprise Citrix environments
Experience administering Microsoft Identity Manager 2016
Experience administering SQL Server 2012, 2014, and newer
In-depth, expert knowledge of Skype for Business 2016 integrated with Sonus
Strong knowledge of Linux, Windows, and VMWare configurations and functions
Expertise in Unified Communication configurations
Able to navigate through Windows/Linux and execute commands
Familiarity with Microsoft Identity Manger 2016 deployed in multi-domain environment is a plus
Application Security, Scripting (VBScript/PowerShell), and TMG experience a plus
Systems, Server, and/or Application certifications a plus
Apply for Systems Administrator-IGTJP00000791
Fill out the form below to submit information for this opportunity. Please upload your resume as a doc, pdf, rtf or txt file. Your information will be processed as soon as possible.
Start with Millennium.
The next phase of your Professional career starts here. Search our latest jobs and upload your resume. Get started:
Step 1 – Search our jobs listing below.
Step 2 – Upload your resume (.doc and .pdf formats are preferred).
Step 3 – Fill in all required fields. Click "Submit."
Step 4 – Congratulations! Your resume has been submitted to the Millennium team!