Take Your Career To The Next Level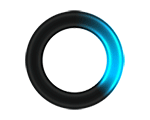 Scrum Master-DT2JP00004981
Hopkinton, MA - Added Feb 6, 2019
Full Description:
Scrum Master
W2 only. No C2C or Sponsorship available.
Description:
6 months.
Our client is seeking a highly-skilled Scrum Master to contribute to the development of an Enterprise IT management platform to simplify Enterprise datacenter IT operations.
Responsibilities:
Automate infrastructure and workload provisioning
Comprehensive lifecycle management
Lead the team through the design and development of the management platform to ensure seamless integration with associated converged infrastructure architectures (enterprise server, storage & networking, existing cloud software platforms)
Facilitate daily meetings, reviews, retrospectives, sprint and release planning, demos, and other Scrum-related meetings
Collaborate with Product Owners, cross-functional development teams, and Project Managers to support development and software delivery
Assist Product Owner in user story creation/prioritization and product Backlog grooming
Track and report Scrum team velocity and manage Sprint capacity
Routinely execute hands-on early E2E integration
Manage sprint time tracking and resolve or escalate blocking impediments.
Drive integration level troubleshooting & debug
Coordinate dependencies between teams with other Scrum Masters
Ensure development team is working efficiently towards Sprint goals
Ensure development teams are practicing core agile principles
Recommend improvements and assist in changes to best practice
Skills & Experience:
Bachelor's degree in Information Systems, Computer Science or equivalent work experience
At least 5 years of Scrum Master experience, Scrum Master highly preferred
At least 5 years of hands on coding experience with Java
Familiarity with Cloud technologies
Very strong technical software engineering skills
Domain knowledge in hardware, operating system, virtualization, software, etc.
In-depth understanding of the software development lifecycle
Experience working on and leading teams that leverage Test Driven Development and Continuous Integration processes
Knowledge of test driven development and virtues of coded unit tests
Creative and efficient in proposing solutions to complex, time-critical problems
Familiar with Altassian Software Development and collaboration tools
Experience with Enterprise, Server, Storage and Networking platforms
Familiar with infrastructure automation
Apply for Scrum Master-DT2JP00004981
Fill out the form below to submit information for this opportunity. Please upload your resume as a doc, pdf, rtf or txt file. Your information will be processed as soon as possible.
Start with Millennium.
The next phase of your Professional career starts here. Search our latest jobs and upload your resume. Get started:
Step 1 – Search our jobs listing below.
Step 2 – Upload your resume (.doc and .pdf formats are preferred).
Step 3 – Fill in all required fields. Click "Submit."
Step 4 – Congratulations! Your resume has been submitted to the Millennium team!