Take Your Career To The Next Level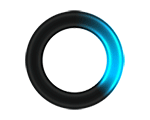 Senior Integration Domain Architect - ID2001
Boston, MA - Added Jan 11, 2019
Full Description:
Senior Integration Domain Architect
Description:
Direct hire.
Responsibilities:
Collaborate with enterprise architecture to institute and execute integration architecture processes
Work with management to establish integration strategy
Identify and produce architectural artifacts related to integration and various critical services
Take part in operational support and maintenance of multiple application and data integrations enabling processes and systems
Research, analyze, and introduce new technologies and industry standards
Specify common integration patterns, reusable components, frameworks, and reference architectures
Be a supportive mentor to the integration development team
Skills & Experience:
Bachelor's Degree in Information Systems, Computer Science, or other related field; Master's Degree a huge plus
At least 8 years of relevant experience
Proven experience working with Web Services, Messaging Services, EAI, SOA, ESB, and API Management
In-depth working knowledge of technologies like REST, SOAP, and Message Queues
Hands-on experience designing, implementing and troubleshooting integration/ETL solutions using wide variety of data sources and targets
Highly skilled in data and application integration/middleware tools, including Informatica, Webmethods, SnapLogic, Tibco, Mulesoft, MSMQ, SSIS, IBM MQ etc.
Proven experience architecting and implementing synchronous, asynchronous, batch, near real-time batch, and message based integrations
Experience with security consideration for integration with internal, external, and cloud systems with standards including SAML, OpenID, and oAuth
Familiar with the Canonical Schema pattern and Operational Data Stores (ODS)/Integration Data Hubs
Knowledge of AWS and MicroSoft Azure
Thoroughly familiar with non-functional aspects of integration, including reliability, performance, availability, scalability, legal compliance, privacy, etc.
Experience estimating cost and effort for architecture and development
Knowledge of Cloud Computing fundamentals; specifically iPaaS, IaaS, SaaS, PaaS
Experience with agile development methodologies a plus
Experience with ITIL for service management a plus
Experience with architecture frameworks such as TOGAF, Zachman, and FEA a plus
Experience with databases, data analysis, data governance, and profiling
Experience with SQL Server, My SQL, Oracle, AWS RDS, .Net, C#, SQL, JSON, XML, and/or Java a huge plus
Apply for Senior Integration Domain Architect - ID2001
Fill out the form below to submit information for this opportunity. Please upload your resume as a doc, pdf, rtf or txt file. Your information will be processed as soon as possible.
Start with Millennium.
The next phase of your Professional career starts here. Search our latest jobs and upload your resume. Get started:
Step 1 – Search our jobs listing below.
Step 2 – Upload your resume (.doc and .pdf formats are preferred).
Step 3 – Fill in all required fields. Click "Submit."
Step 4 – Congratulations! Your resume has been submitted to the Millennium team!