Take Your Career To The Next Level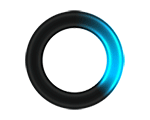 eDiscovery Systems Engineer - 34387
Chelsea, MA - Added Jan 10, 2019
Full Description:
Network System Engineer - eDiscovery
W2 only. No C2C or Sponsorship available.
Description:
12 months.
The selected candidate will utilize his or her technical acumen and systems analysis skills to examine technical and business management needs related to IT and infrastructure.
Responsibilities:
Work closely with and under the direction of the ETS manager
Manage and administer all aspects of the eDiscovery environment utilizing tools such as Azure, Exchange Admin Console, Active Directory, Security & Compliance Center
Interac with outside counsel and eDiscovery vendors
Collaborate through most phases of the eDiscovery/O365 program
Deliver automation improvements to maintain customer and partner satisfaction
Execute technical requirements for the native eDiscovery tools and environments
Interacting and communicating with legal department and other requesters of electronically-stored information
Planning, tracking and defect analysis
Take part in the change management process to ensure that impactful changes and processes are communicated and approved
Ensure that legal business requirements are translated into technical terms and implemented
Act as technical liaison regarding training needs and support
Manage and administer Barracuda servers
Execute a migration to Office 365 ensuring a smooth transition where all data has been completed
Skills & Experience:
At least 3 years of proven IT security, operations, and administration experience
At least 1 year of hands-on eDiscovery experience a huge plus
Familiar with PowerShell scripting and troubleshooting
Experience working with eDiscovery tools such as Exchange 2013 eDiscovery component, Security & Compliance Center for Office 365, SharePoint 2013 eDiscovery component
In-depth understanding of enterprise applications, tools and environments
Familiar with trending project management methodologies
Able to operate and learn highly technical software
Working knowledge of regular expressions (regex), Barracuda PST Enterprise Server, AWS solutions and architecture, Electronic Discovery Reference Model (EDRM), or EMC/Dell SourceOne is a plus
Apply for eDiscovery Systems Engineer - 34387
Fill out the form below to submit information for this opportunity. Please upload your resume as a doc, pdf, rtf or txt file. Your information will be processed as soon as possible.
Start with Millennium.
The next phase of your Professional career starts here. Search our latest jobs and upload your resume. Get started:
Step 1 – Search our jobs listing below.
Step 2 – Upload your resume (.doc and .pdf formats are preferred).
Step 3 – Fill in all required fields. Click "Submit."
Step 4 – Congratulations! Your resume has been submitted to the Millennium team!