Take Your Career To The Next Level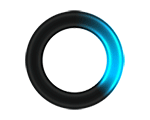 Web Developer
Quincy, MA - Added Nov 8, 2018
Full Description:
Web Developer
W2 only. No C2C or Sponsorship available.
Description:
7+ months.
Our client is seeking a Web Developer to be responsible for the architecture, development and delivery of applications, and to assist in the integration of corporate and business architecture and designs.
Responsibilities:
Ensure calibration of solutions with business and IT goals/objectives
Integrate software and system architecture into conceptual designs
Supervise the Design Process for Application Software development throughout the life cycle
DevelopTechnical Documents such as design, environment, deployment, architecture, etc.
Skills & Experience:
Bachelor's Degree in a related field
At least 9 years industry experience preferred
Proven experience creating a well-designed architecture, writing clean code and implementing industry standards, design concepts and design patterns to build high quality applications
Expert knowledge on PHP, HTML5, AJAX, Spring Boot, JavaScript, JQuery 2.x/3.0, CSS and Angular JS (2.0 or higher), Node JS
Highly skilled in the Java Stack including Apache, Tomcat, Linux
Expert on developing multi-tier enterprise level web based applications using J2EE technologies like Servlets, JSPs, Hibernate, Spring and Spring Boot, XML/ XSLT, Java and Multi-threading concepts
Expert knowledge in Web Services and security
Familiar with ElasticSearch, Kibana, Logstash and other big data concepts
Able to mentor and lead team members
Experience with load and performance testing knowledge
Knowledge and understanding of performance testing and tuning of applications
Experience prototyping and performance tuning applications deployed across multiple operating systems, languages and computing platforms
Apply for Web Developer
Fill out the form below to submit information for this opportunity. Please upload your resume as a doc, pdf, rtf or txt file. Your information will be processed as soon as possible.
Start with Millennium.
The next phase of your Professional career starts here. Search our latest jobs and upload your resume. Get started:
Step 1 – Search our jobs listing below.
Step 2 – Upload your resume (.doc and .pdf formats are preferred).
Step 3 – Fill in all required fields. Click "Submit."
Step 4 – Congratulations! Your resume has been submitted to the Millennium team!