Take Your Career To The Next Level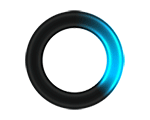 Java/Angular JS Developer-DT2JP00003563
Southborough, MA - Added Oct 9, 2018
Full Description:
Java/Angular JS Application Developer
Description:
6 months.
Our client is seeking an Application Developer with excellent Web UI and backend Java J2EE development skills for online solutions such as databases, web services, and continuous integration.
Responsibilities:
Work with Agile team members on release planning, sprint planning and scoping
Develop and define unit, system, and integration testing
Design application test data, debug programs using appropriate system tools and ensure features developed are accurate and meet the specification
Diagnose and convey roadblocks and actively work to eliminate them
Skills & Experience:
At least 5 years of proven, hands-on experience usin
Knowledge of developing design deliverables including process flows, specifications, wireframes, and mock upsg AngularJS, Bootstrap, Node JS and JQuery on Javascript framework
Skilled in HTML5, CSS3 and responsive website design
Experience creating prototypes, graphic layouts, and illustrations
Knowledge of unit testing tools, including Junit and Easy Mock
Experience using Firebug or other UI debugging tools
REST Web Services
Apply for Java/Angular JS Developer-DT2JP00003563
Fill out the form below to submit information for this opportunity. Please upload your resume as a doc, pdf, rtf or txt file. Your information will be processed as soon as possible.
Start with Millennium.
The next phase of your Professional career starts here. Search our latest jobs and upload your resume. Get started:
Step 1 – Search our jobs listing below.
Step 2 – Upload your resume (.doc and .pdf formats are preferred).
Step 3 – Fill in all required fields. Click "Submit."
Step 4 – Congratulations! Your resume has been submitted to the Millennium team!