Take Your Career To The Next Level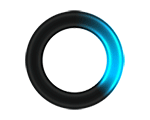 Cashless Analyst
Providence, RI - Added Oct 5, 2018
Full Description:
Cashless Analyst
W2 only. No C2C or Sponsorship available.
Description:
6 months to perm.
Our client has an urgent need for a Cashless Analyst to handle Cashless products and processes as part of the interactive Cashless Payment Operations team.
Responsibilities:
Document cashless operations team's policy and procedures
Advise clients on best practices for internal cashless operations
Maintain client implementations
Ensure Cashless Operations functions and related third party roles are clearly defined, tested, and implemented
Administer outstanding customer service and build lucrative relationships with third party payment service providers
Work closely with project managers and local site teams on cashless site implementation
Implement cashless related support to deliveries and assume responsibility for related issue resolution
Maintain multiple implementations at one time
Create new or advising on existing operational infrastructure to support cashless programs
Collaborate with site operations, technology teams, other business unit functions, and external partners to foresee, comprehend, validate, coordinate, document, and implement the cashless operational support model for the site
Coordinate third-party partners for successful program deliveries
Client cashless merchant account setups, completing due diligence requirements and required updates with third party payment service providers
Ensure maintenance of adequate service levels for cashless operations throughout client's cashless program
Manage day-to-day issues across multiple projects and client programs
Communicate and escalate issues as necessary
Document cashless operation team's policies and process flows for internal and external audits
Cross train and serve as backup for cashless operations teams financial and fraud functions
Domestic travel up to 25%
Skills & Experience:
Bachelor's degree in Finance Management, Business or Information Technology, or equivalent work experience
Experience supporting complex operations that including end-to-end service delivery and support
Demonstrated ability to collaborate effectively with groups across the organization
Proven leadership skills
Experience with vendor management, payment processing contracts and ensuring SLA's are met
Apply for Cashless Analyst
Fill out the form below to submit information for this opportunity. Please upload your resume as a doc, pdf, rtf or txt file. Your information will be processed as soon as possible.
Start with Millennium.
The next phase of your Professional career starts here. Search our latest jobs and upload your resume. Get started:
Step 1 – Search our jobs listing below.
Step 2 – Upload your resume (.doc and .pdf formats are preferred).
Step 3 – Fill in all required fields. Click "Submit."
Step 4 – Congratulations! Your resume has been submitted to the Millennium team!