Take Your Career To The Next Level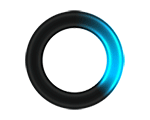 C#/.Net Developer-DT2JP00003438
Southborough, MA - Added Sep 12, 2018
Full Description:
C#/.Net Developer
Description:
6 months.
Skills & Experience:
8+ years of experience working with C#/.NET design and development
5 years of experience with J2EE
5 years of experience design and development of REST APIs based on C# & Java ASP.NET or ASP.NET Core Web API development Public Key Cryptography (Certificates)
Familiarity with Enterprise web server (such as JBoss) RESTFul architecture
Knowledge of OpenSSL, HTTP/TCP, SSL/TLS
Knowledge of Client/Server Windows/Windows Server operating systems
Apply for C#/.Net Developer-DT2JP00003438
Fill out the form below to submit information for this opportunity. Please upload your resume as a doc, pdf, rtf or txt file. Your information will be processed as soon as possible.
Start with Millennium.
The next phase of your Professional career starts here. Search our latest jobs and upload your resume. Get started:
Step 1 – Search our jobs listing below.
Step 2 – Upload your resume (.doc and .pdf formats are preferred).
Step 3 – Fill in all required fields. Click "Submit."
Step 4 – Congratulations! Your resume has been submitted to the Millennium team!