Take Your Career To The Next Level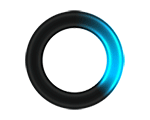 Accountant
Reno, NV - Added Sep 11, 2018
Full Description:
Accountant
W2 only. No C2C or Sponsorship available.
Description:
4 months.
Responsibilities:
Manage multi-channel contracts such as statements, reporting, prepaids and royalty payable balances, royalty consumption, and impairment analysis
Ensure compliance to global policies, internal controls and tax, legal and statutory requirements
Royalty calculations, journal entries, statements, reconciliations, reporting, meetings, and impairment analysis
Provide data and necessary details for internal & external audit
Assist in compiling policies and procedures guidelines within areas of responsibility
Develop a productive working relationship with internal and external business partners, supporting new and existing business models and relationships
Improvement of processes and internal controls
Collaborate with the team and business partners
Completion of internal financials, flux analysis and inter-company reconciliations
Incorporate best practices in dissecting contractual royalty agreements
Ad Hoc reporting
Skills & Experience:
Accounting or Finance degree
SAP Experience
Experience with Real Alliant Royalties system
Apply for Accountant
Fill out the form below to submit information for this opportunity. Please upload your resume as a doc, pdf, rtf or txt file. Your information will be processed as soon as possible.
Start with Millennium.
The next phase of your Professional career starts here. Search our latest jobs and upload your resume. Get started:
Step 1 – Search our jobs listing below.
Step 2 – Upload your resume (.doc and .pdf formats are preferred).
Step 3 – Fill in all required fields. Click "Submit."
Step 4 – Congratulations! Your resume has been submitted to the Millennium team!