Take Your Career To The Next Level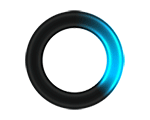 Senior AWS Architect/Engineer 
Andover, MA - Added Aug 9, 2018
Full Description:
Senior AWS Architect/Engineer
W2 only. No C2C or Sponsorship available.
Description:
12 months.
The Senior AWS Architect/Engineer will help develop an AWS IoT strategy and share best practices with the development team.
Skills & Experience:
Ability to architect end to end solutions for internal customers using AWS IoT
5+ years of experience in application architecture
5+ years' experience with cloud computing on AWS using cloud native tools
Strong experience with Microservices architecture, distributed cross-platform applications, containerization, orchestration and security
Strong experience with one or more Enterprise messaging patterns, protocols and implementations (RabbitMQ, AMQP, MQTT, STOMP, etc.)
Ability to work with many languages including Java, JavaScript, Python, Angular, C/C++/C# and others is required
Strong experience with open-source technologies such as Spring, Hadoop, Spark, Mesos
Apply for Senior AWS Architect/Engineer 
Fill out the form below to submit information for this opportunity. Please upload your resume as a doc, pdf, rtf or txt file. Your information will be processed as soon as possible.
Start with Millennium.
The next phase of your Professional career starts here. Search our latest jobs and upload your resume. Get started:
Step 1 – Search our jobs listing below.
Step 2 – Upload your resume (.doc and .pdf formats are preferred).
Step 3 – Fill in all required fields. Click "Submit."
Step 4 – Congratulations! Your resume has been submitted to the Millennium team!