Take Your Career To The Next Level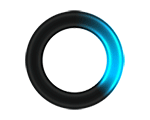 Systems Administrator
Cambridge, MA - Added Aug 9, 2018
Full Description:
Systems Administrator
W2 only. No C2C or Sponsorship available.
Description:
16 months.
Responsibilities:
Perform hands-on maintenance and support of servers and applications as member of the Infrastructure Team
Perform analysis and provide recommendations and solutions for improving the technical quality of systems in the area of expertise
Integral part of a global infrastructure team which supports all technology layers of a complex environment
Responsible for the hands-on maintenance and support of computing platform systems (incident and problem resolution, task fulfillment)
Support other IT teams in troubleshooting complex issues
Ensure proper adherence to global standards, policies and regulatory compliance
Manage individual tasks or incidents through the company's ticketing system
Coordinate with members of Engineering team, Service Desk and Application Service Managers
Create and maintain documentation
Ensure stable and well-performing system and application environments
Minimize downtime and/or impact of incidents in the area of responsibility
Apply professional expertise to improve a complex environment
Skills & Experience:
Bachelor's degree
3+ years of experience in maintaining and troubleshooting complex middleware setups involving Apache HTTPD, Tomcat, IIS working in conjunction with database management systems such as Oracle and/or MSSQL
3+ years of experience maintaining current Windows-based (2008, 2012, 2016) infrastructures in a high-performance, high-throughput enterprise environment
3+ years of experience in the use of diagnostic tools in the troubleshooting of issues (processes, disk space management, application/system logs, system resources) in complex, multi-tier architectures
High ability to read and interpret system and application logs related to errors and events
Solid understanding of Microsoft-specific services and concepts
Good understanding of networking (OSI model, gateways, firewalls)
Good understanding of MS Active Directory notions
Understanding of hardware (HP and DELL, Blade Technology is a plus)
Ability to interact in a professional capacity with a variety of stakeholders, both technical and non-technical, with a wide area of expertise
Support experience similar to the above for Linux O/S (particularly RHEL 5+, CentOS 6+) and Linux-based environments is a major advantage
Experience with Amazon Web Services (AWS) concepts and implementations is a major advantage, practical knowledge of other public cloud systems is welcome
Experience operating and managing virtualization platforms (ESXi 5+) is a significant advantage
Ability to read and write Powershell scripts
Experience with containerization technologies (Docker, Singularity)
Experience with automation solutions such as vRealize or Chef
Understanding of storage (SAN, NAS, NFS) and backup concepts as they pertain to Windows- and ESX-based solutions
Experience with hyperconverged solutions (ScaleIO) concepts and implementations
Exposure to monitoring and alerting technologies (Solarwinds, SCOM)
Experience with software development practices and tooling
Understanding of regulated environments (GxP, SOX, SAS70, HIPAA, etc.)
Apply for Systems Administrator
Fill out the form below to submit information for this opportunity. Please upload your resume as a doc, pdf, rtf or txt file. Your information will be processed as soon as possible.
Start with Millennium.
The next phase of your Professional career starts here. Search our latest jobs and upload your resume. Get started:
Step 1 – Search our jobs listing below.
Step 2 – Upload your resume (.doc and .pdf formats are preferred).
Step 3 – Fill in all required fields. Click "Submit."
Step 4 – Congratulations! Your resume has been submitted to the Millennium team!