Take Your Career To The Next Level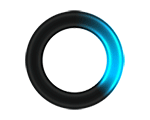 SQL Server ETL Developer
Boston, MA - Added Aug 8, 2018
Full Description:
MS SQL Server ETL Developer
W2 only. No C2C or Sponsorship available.
Description:
6 – 12 months.
Our client is seeking an SQL Developer to help rebuild a large, complex clinical and administrative database holding data from the last 20+ years. This database needs to be restructured to align with business needs. The selected candidate will work closely with IT and Business teams and will be responsible for the proper re-design, development, documentation, support, maintenance and enhancements to the current database and application environments.
Responsibilities:
Review the current database architecture, re-design & develop the new database to improve the efficiency, usability and streamline data import and export processes
Develop advanced T-SQL code for implementing application business logic using stored procedures, views, and functions
Document specific requirements for data integration, including file format, fields, etc.
Develop ETL processes for the import and export of data between the client's internal systems using SQL Server Integration Services (SSIS) and advanced T-SQL to include stored procedures, user-defined functions, views, etc.
Design, develop, revise and maintain a wide variety of custom SSRS reports to support the business
Assist in the creation and analysis of optimized stored procedures for data pulls for reports/exports
Develop data warehouse objects and processes for the purpose of supporting business intelligence, including ETL, fact/dimension tables, and cubes
Research, analyze, document, and maintain internal Applications and Database architectures
Assist with RICE (Reports, Integrations, Conversions, and Enhancements) through the use of current tools
Provide technical assistance and information to technical and non-technical users
Analyze, design, implement and maintain the businesses critical systems, maintaining at all times the proper data security standards set forth by the organization
Skills & Experience:
8+ years of Database development experience with Microsoft SQL-Server in OLTP/OLAP environments using T-SQL, SSIS, SSRS and SSAS
8 years of experience in implementing complex ETL processes
5+ years of experience in database architecture and administration, SQL tuning, expdp/impdp, SQL loader, Erwin/Data modeler, OEM and ADDM/AWR generation
Advanced understanding of data warehouse and ETL concepts
Bachelor's degree or equivalent work experience is required
Strong adherence to source control, version management, or configuration management practices
Experience with SQL Server databases and their native utilities (Query Analyzer, Analytical Workbench, etc.)
Advanced SQL query-writing skills, Linux/Unix scripting, and automated job scheduling
Knowledge of file and file transmission protocols (SFTP, Web Services, etc.)
Strong knowledge of networking protocols and ODBC, JDBC connectivity as it relates to user based connectivity
Knowledge of applications security including authentication and role based access control within the DB
Robust data modeling and database design experience
Strong adherence to source control, version management, or configuration management practices
Experience in maintaining the confidentiality of sensitive information
SQL Development – ability to write, review and troubleshoot SQL Code and design (stored procs, functions, tables, views, triggers, indexes, constraints)
Expert level knowledge of T-SQL, sqlcmd, bcp, sqldiag, tablediff and other programing and diagnostics experience
Understanding of Data encryption, TDE, and key management - Intermediate level knowledge/experience
Experience in troubleshooting and resolving database integrity issues, performance issues, blocking and deadlocking issues, replication issues, log shipping issues, connectivity issues, security issues, etc.
Experience in Performance Tuning, Query Optimization, using Performance Monitor, SQL Profiler and other related monitoring and troubleshooting tools
Knowledge of database native tools (Profiler, DTA, SSMS, SAC, SSCM, PerfMon, DMVs, and system specs)
Working knowledge Database Error and Exception Handling
Knowledge of Base SAS programming and migration of SAS procs to SQL is a plus
Exceptional analytical and problem-solving skills
Ability to communicate effectively both verbally and in writing
Apply for SQL Server ETL Developer
Fill out the form below to submit information for this opportunity. Please upload your resume as a doc, pdf, rtf or txt file. Your information will be processed as soon as possible.
Start with Millennium.
The next phase of your Professional career starts here. Search our latest jobs and upload your resume. Get started:
Step 1 – Search our jobs listing below.
Step 2 – Upload your resume (.doc and .pdf formats are preferred).
Step 3 – Fill in all required fields. Click "Submit."
Step 4 – Congratulations! Your resume has been submitted to the Millennium team!