Take Your Career To The Next Level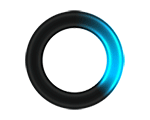 QA/Tester
Fairfield, OH - Added Jul 3, 2018
Full Description:
QA/Tester
W2 only. No C2C or Sponsorship available.
Description:
6 months.
Looking for a QA/Tester with several years experience with QA of electronic panels or circuit boards.
Responsibilities:
Draft quality assurance policies and procedures
Interpret and implement quality assurance standards
Evaluate adequacy of quality assurance standards
Devise sampling procedures and directions for recording and reporting quality data
Review the implementation and efficiency of quality and inspection systems
Plan, conduct and monitor testing and inspection of materials and products to ensure finished product quality
Document internal audits and other quality assurance activities
Investigate customer complaints and non-conformance issues
Collect and compile statistical quality data
Analyze data to identify areas for improvement in the quality system
Develop, recommend and monitor corrective and preventive actions
Prepare reports to communicate outcomes of quality activities
Identify training needs and organize training interventions to meet quality standards
Coordinate and support on-site audits conducted by external providers
Evaluate audit findings and implement appropriate corrective actions
Monitor risk management activities
Responsible for document management systems
Assure ongoing compliance with quality and industry regulatory requirements
Skills & Experience:
Bachelors degree preferred
Certifications an advantage including Quality Auditor, Quality Engineer, Quality Improvement Associate, Six Sigma
Quality inspection, auditing and testing experience
Experience with implementation of corrective action programs
Product or industry-specific experience
Strong computer skills including Microsoft Office and databases
Knowledge of tools, concepts and methodologies of QA
Apply for QA/Tester
Fill out the form below to submit information for this opportunity. Please upload your resume as a doc, pdf, rtf or txt file. Your information will be processed as soon as possible.
Start with Millennium.
The next phase of your Professional career starts here. Search our latest jobs and upload your resume. Get started:
Step 1 – Search our jobs listing below.
Step 2 – Upload your resume (.doc and .pdf formats are preferred).
Step 3 – Fill in all required fields. Click "Submit."
Step 4 – Congratulations! Your resume has been submitted to the Millennium team!